Electrolysis Hair Removal Specialist in Dearborn, MI
Get rid of excess facial or body hair and achieve the look you deserve. At Laser Duet, our experienced professionals offer electrolysis hair removal. For more information,

call us

today or

book an appointment

. Our clinic is conveniently located at

15238 W Warren Ave Ste #A, Dearborn, MI 48126

.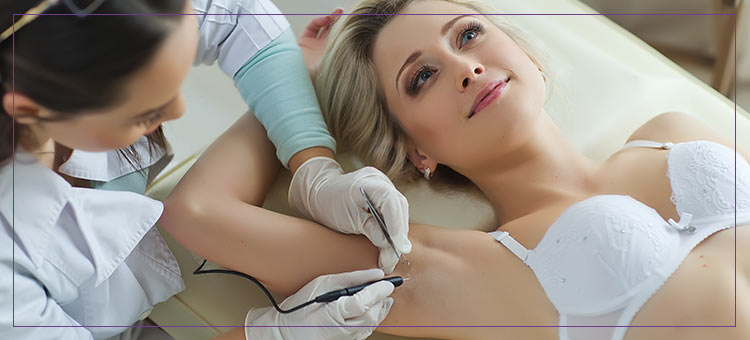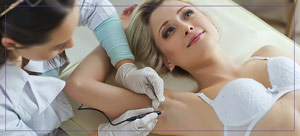 Table of Contents:
How does electrolysis hair removal work?
Is electrolysis different from other laser hair removal treatments?
Who is a good candidate for electrolysis?

Are you looking for a safe, effective permanent hair removal solution for your unwanted facial or body hair? Then electrolysis may be the solution you have been searching for.
At Laser Duet, we use state-of-the-art technology to provide electrolysis. If you're uncomfortable with your body appearance or need hair removal services, contact us today or request an appointment online through our easy-to-use appointment scheduler.
If you are looking for top electrolysis hair removal in Dearborn, MI, you will want to contact Laser Duet. We provide professional electrolysis treatment that is safe and effective.
How does electrolysis hair removal work?


Electrolysis hair removal works by inserting a small needle into each hair follicle and applying an electrical shock. The needle helps to transfer the current to the hair follicle, effectively destroying the hair root. The procedure is efficient, does not damage the surrounding skin and only removes unwanted hair from the root.

After one or more treatments, most people see a significant decrease in facial hair growth.
Is electrolysis different from other laser hair removal treatments?


Electrolysis is the only hair removal treatment with proven lasting results. This means that not only can you get rid of your unwanted hair today, but in a few short months, you will continue to be hair-free. That sounds like the perfect solution, right?

The truth is, both methods are very effective at removing unwanted hair. Still, there is one significant difference when it comes to results. Laser hair removal uses light to destroy the hair follicle and prevent regeneration. This is achieved by transmitting a range of wavelengths of light through the skin and into the hair itself.

Electrolysis involves inserting a thin probe into each hair follicle to destroy it and the root, preventing regrowth. So what sets electrolysis apart from the laser? The main advantage lies in its ability to target individual hairs rather than large areas at one time. When you use laser treatments, you must "set" a maximum number of hairs for removal and treat that area for a minimum length of time. Electrolysis allows you to remove as many or as few individual follicles as you like, whenever you want, and for however long you want. In addition, it requires no anaesthesia and has no downtime afterwards.
Who is a good candidate for electrolysis?


If you're looking for permanent hair removal, electrolysis may be a good option for you.

You're a good candidate for electrolysis if:

• You have dark facial hair and would like permanent results.
• Your hair growth is coarser and darker than average
• You are comfortable with the idea of having needles inserted into your skin and leaving them there for several minutes at a time.
• You no longer want to shave or wax.

If you have hairs that you would like removed permanently, electrolysis is an option for you to explore. It is one of the few hair removal methods that can yield lasting results and keep those pesky hairs from growing back. If you're intrigued by this method, it may be worth looking into to see if it's a viable solution for your needs.

Call Laser Duet medical spa to consult with an aesthetician. Be sure to bring along any photos of unwanted hair for discussion, as well as a list of concerns that you have about your treatment.

Electrolysis is an excellent way to permanently remove hair anywhere on the body, preferably by a trained professional. Whether you're considering laser hair removal treatments or simply wanting to learn more about the technology, the experienced aestheticians at Laser Duet medical spa can answer all your questions.

Contact Laser Duet today! Our clinic is conveniently located at 15238 W Warren Ave Ste #A, Dearborn, MI 48126. We serve clients from Dearborn MI, Melvindale MI, River Rouge MI, Allen Park MI, Lincoln Park MI, Dearborn Heights MI, and Ecorse MI.