Liposuction Clinic in Dearborn, MI
If you are interested in liposuction to get rid of fat in stubborn areas and reshape your figure, our highly experienced doctors and cosmetic professionals at Laser Duet Med Spa can help!
New Client? Call (313) 992-7316 to request a consultation.
Existing Client? Call (313) 846-0002 to schedule an appointment.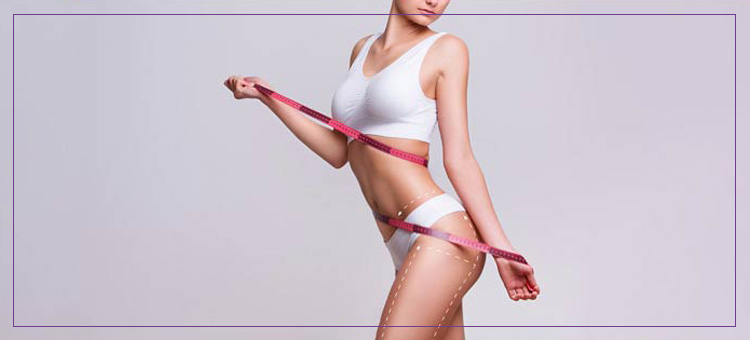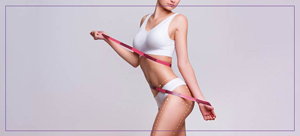 Table of Contents:
Who is Liposuction For?
Who is Liposuction NOT for?
Which parts of your body can undergo Liposuction?
What are the different techniques of Liposuction?

What is Liposuction – An Introductory Guide
An Intro Guide to Liposuction
Want to know about liposuction, how it works, what it can do for you, and more? Then check out this quick intro guide on liposuction!
Liposuction goes by many terms such as lipo, lipoplasty, smart lipo, and more. Basically, liposuction is a simple procedure aimed to remove excess fatty deposits from unwanted areas of the patient (love handles or large gut for example). Liposuction removes this fat through sucking this unwanted fat after the doctor initiates a small incision through the skin. Liposuction is a cosmetic technique used by doctors and patients to contour the body and make for a more attractive shape.
However, liposuction is also used to treat medical disorders such as lipodystrophy syndrome, gynecomastia (abnormally large male breasts), and benign (non-cancerous) fatty tumors.
Who is Liposuction For?


Liposuction is for those people who have unwanted areas of fatty deposits that are extremely difficult (or near impossible) to eliminate through roper diet and exercise. As mentioned above, liposuction is also for those with medical disorders related to faulty fatty deposits.

In summary though, here's a list of those who can be prime candidates for liposuction:

• Individuals with unwanted areas of fat
• Individuals with those hard-to-eliminate love handles
• Individuals with 'Saddle Bags'
• Those with healthy skin (meaning good 'elastic' skin without many stretch marks)
• Individuals with particular fatty-related health disorders such as enlarged male breasts, lipodystrophy, etc.• 
Who is Liposuction NOT for?


Keep in mind that if any of the following factors apply to you, then you may not be a good candidate for liposuction:

• Overly obese people
• Women who are pregnant
• Those individuals looking for 'instant' weight loss
• A lot of stretch marks on your skin (the area you want treated)
• Individuals with medical conditions such as:Endocrine or vascular medical disorders
• Those with addictions to drugs or alcohol
• Blood clotting ailments
• Heart disease
• Lung diseaseIndividuals with medical conditions such as:
• Having been on Accutane for any pariod during the last 6 months prior to a planned liposuction procedure
Which parts of your body can undergo Liposuction?


Liposuction procedures can be conducted almost anywhere on the body where you have extra fatty deposits. But, the most common areas people perform liposuction on are related to the stomach, breasts (breast reductions for males & females), thigh lifts, face lifts, double chins, hips, and buttocks.
What are the different techniques of Liposuction?


Although the fundamentals of liposuction are one and the same, the procedure has advanced itself in many ways, especially by being used with other advanced techniques to make liposuction extremely safe, reliable, painless, and effective. The following are the main techniques of liposuction:

• Fundamental Basic Technique – The basic underlying premise of liposuction involves removing extra fatty deposits from your body through suctioning. During liposuction, small, thin, and blunt tubes are inserted into tiny incisions made through the skin. Then, the unwanted fat is suctioned out through the tubes that target specific areas under the skin. This is the basic idea behind almost all liposuction techniques.
• Tumescent Technique – This involves the basic technique although the only difference is that local anesthesia (lidocaine and epinephrine) is applied to large areas of fat in order to minimize pain. Liposuction NOT using local anesthesia is called a 'Dry' technique.
• Wet Technique – This involves applying local anesthesia although on a smaller scale than the Tumescent technique.
• Ultrasound-assisted Liposuction – This technique applies ultrasound waves to the fat in order to liquefy them, making the fat much easier to remove after suction is applied.
• Smartlipo Triplex – This is a laser-assisted liposuction system brought to the market by Cynosure and is a well-known technique that safely sends laser energy in order to heat and liquefy fat before being removed by liposuction.
• Waterjet-assisted Liposuction – This is where a slightly-pressurized stream of water (saline) is used to loosen the fatty deposits making for easier and gentler removal by the suction.

There are other liposuction techniques but these aforementioned techniques are generally the most used and most widely-known.

If you're considering liposuction, make sure to call our Southeast-Michigan based Cosmetic Clinic, Laserduet, at (313) 992-7316 to set up a free consultation with our highly experienced doctors and professionals.