Eyebrow and Eyelash Tinting Specialist in Dearborn, MI
Tinting darkens and enhances your lashes and brows, giving you a youthful and natural appearance. For more information,

call us

today or

book an appointment

with Laser Duet today! Our clinic is conveniently located at

15238 W Warren Ave Ste #A, Dearborn, MI 48126

.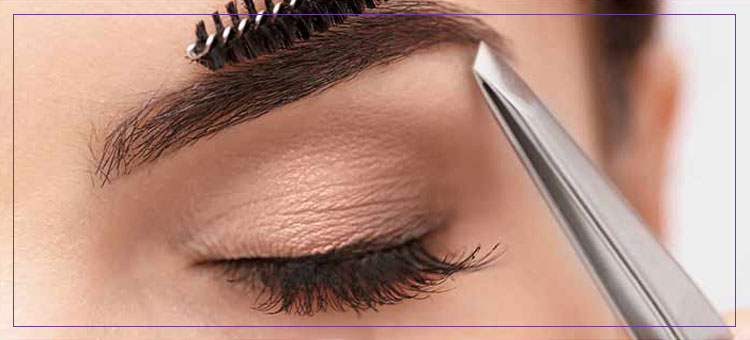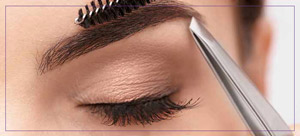 Table of Contents:
What are brow and lash tinting?
How do professionals tint eyebrows?
Is eyebrow tint good for sparse brows?
What are the benefits of eyebrow and eyelash tinting?
What are brow and lash tinting?

Brow and lash tinting are cosmetic treatments in which a "tint" solution is placed on the eyebrow or eyelash and essentially dyes the hair. This solution is a semi-permanent dye. The process only takes approximately fifteen minutes to be performed, and the results will last several weeks to a month. Clients may opt for eyebrow tinting as an alternative to using brow pencils or colored pomades.

The brow will appear darker and fuller, though tinting also allows you to alter your brow shape and style visually. Otherwise, those with lighter hair and fairer skin tones may want their eyebrows tinted, making them more distinguishable. This reason may also ring true to fair-haired clients seeking eyelash tinting. However, even those with dark lashes can benefit from tinting, as this treatment can make the lashes appear as though mascara has been applied.
How do professionals tint eyebrows?

Before tinting occurs, you and your cosmetic professional will meet to discuss your brows, outline goals, and determine what treatment is optimal. If no contraindications are present, the procedure will move forward into the prep stage. First, your service provider will clean the eyebrows with a gentle cleanser and apply a light layer of petroleum jelly around the eyebrow. In doing so, the skin around the eyebrow will not be stained when the tint is later applied. Next, dyes will be blended to achieve the perfect color that matches your brows or is darker in shade. The pigment is used twice, first in the direction of the hair and then against it. This ensures that the hair's entirety is dyed, not just one side. The dye is left on for a brief period, usually a few minutes.

This time allows the hair to take in the dye and hold the color. Afterward, the dye is removed, as is the petroleum jelly. You will notice the hair under the eyebrows is stained, though this should not cause worry, as it will dissipate within a couple of days. 
Is eyebrow tint good for sparse brows?

Everyone can benefit from eyebrow tinting regardless of their hair color or type. Whether tinting is the best treatment for you depends on what kind of aesthetic results you are seeking out. For example, this treatment may not be for you if you want thinner or lighter brows. However, if you're going to fill out your brow, darken it or reshape it, then eyebrow tinting can help.

For those with sparse eyebrows, this treatment is an excellent option. Eyebrow tinting allows for fine-tuning small details in the eyebrow, so small areas can be tinted to different levels, resulting in an evenly filled and well-shaped brow. One of our highly trained cosmetic professionals at Laser Duet can match your eyebrow color and provide these benefits without much darkening your overall eyebrow color.
What are the benefits of eyebrow and eyelash tinting?

There are numerous benefits of eyebrow and eyelash tinting. First, the hairs are made darker and more discernible, especially in those with fair hair and fair skin. Second, tinting can fill in sparse areas for those with uneven eyebrows and make the eyebrow appear fuller. Third, if you desire a different eyebrow shape, tinting can create a new shape. Last, eyebrow tinting replaces the need to use makeup to achieve your desired look. Similarly, eyelash tinting can make it appear as though you are wearing mascara. At Laser Duet Medical Spa, a broad range of advanced services are available to help you reach your ultimate aesthetic goals. Our state-of-the-art technology, coupled with our exceptional team of healthcare professionals, guarantees your needs and wants to be met. If you are interested in eyebrow or eyelash tinting or would like to learn more about our other services. Please do not hesitate to contact us. Our team looks forward to meeting you and making you feel unbeatably beautiful. For more information, call us today or book an appointment with Laser Duet today! Our clinic is conveniently located at 15238 W Warren Ave Ste #A, Dearborn, MI 48126. We serve clients from Dearborn MI, Melvindale MI, River Rouge MI, Allen Park MI, Lincoln Park MI, Dearborn Heights MI, and Ecorse MI.