Chemical Peels Specialist – Laser Duet
At Laser Duet we offer chemical peels that help to reserve the visible damage to your skin. For more information

call us

or schedule an

appointment online

. We are conveniently located at

15238 W Warren Ave Ste #A Dearborn, MI 48126

.
Beautiful skin starts with a healthy skin.
Facial Chemical Peel
At Laser Duet we offer facial chemical peels that help to reserve the visible damage in two ways: First, our signature chemical peels power away dull, dead cells to illuminate the skin and reduce the appearance of fine lines, wrinkles, age spots, clogged pores and blemishes. Then, they support collagen for firmer-looking skin over time. Ask your esthetician which IMAGE chemical peel will best target your skin's individual needs. We are located in Southeast Michigan. We service Detroit, Bloomfield hills Dearborn and Dearborn heights.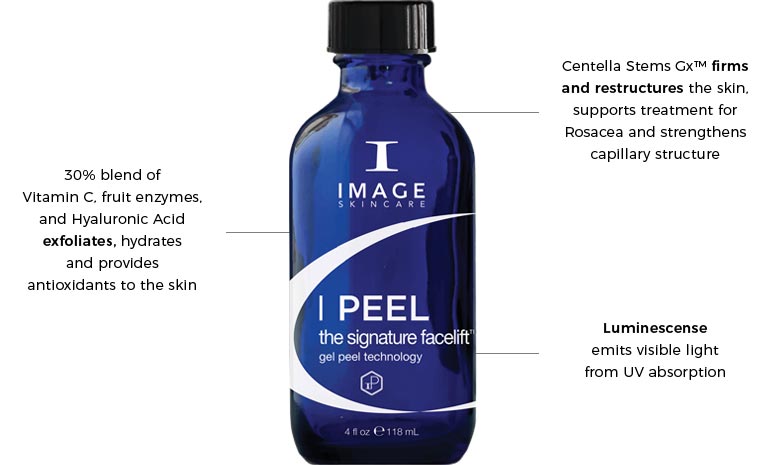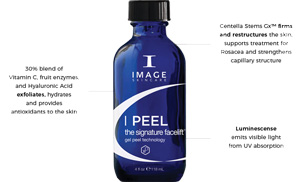 We use IMAGE Skincare for skin treatments and Facelift peels. Iimage has a treatment to suit your specific skin type. These signature IMAGE treatments are complemented by daily home-care products to enhance and maintain outstanding results
PEEL | SIGNATURE FACELIFT®
Vitamin C and fruit enzymes blended in an organic aloe vera base visibly reduce redness and brighten the skin while hyaluronic acid provides superior hydration. Skin type indications: Redness-prone, dry/dehydrated, smoker's skin, tired/ dull, post-microdermabrasion, oily/acne
PEEL | LIGHTENING LIFT®
Lactic acid blended with kojic acid and a cocktail of brightening agents to reduce all forms of pigmentation. Skin type indications: Pigmentation, aging, dry/dehydrated, uneven skin tone, age spots, redness-prone
I PEEL | ACNE LIFT®
Blend of AHA's and BHA's with protective agents to effectively treat all grades of acne. Acne, oily, acne-prone, aging
IMAGE Skincare is in over 52 countries worldwide. We represent a multinational, multicultural approach to skin health that's represented by every skin tone and skin type. With IMAGE Skincare, no skin is left behind.
A VI Peel is a medium-depth chemical peel that penetrates the top layer of the skin, called the epidermis, reaching into the dermis underneath. It uses a product trademarked by Vitality Institute Medical Products.