BioRePeel C13 Summer Smart Peel Questions and Answers
Reveal your brightest and healthiest summer skin with a BioRePeel C13 summer smart peel at Laser Duet Med Spa in Dearborn MI.

Call us

or request an

appointment online

. We are located at

15238 W Warren Ave Ste #A Dearborn, MI 48126

.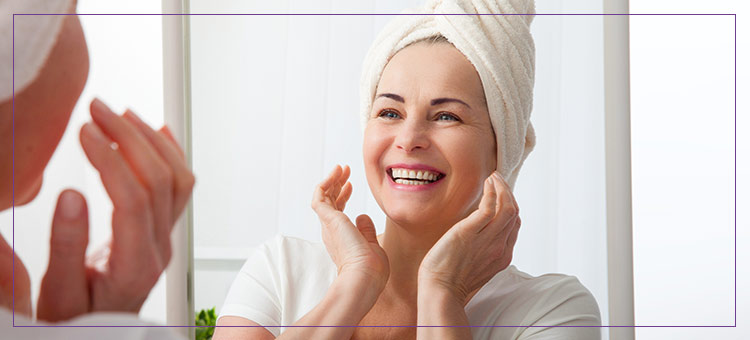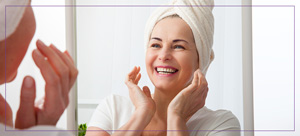 Table of Contents:
What is BioRePeel C13?
What is the procedure of BioRePeel C13?
What results should I expect from BioRePeel C13?
What are the benefits of BioRePeel C13 summer smart peel?

What is BioRePeel C13?


BioRePeel C13 is a short-term skin treatment that helps fight the effects of skin aging by reducing the appearance of wrinkles and fine lines on the face, neck, and chest area. It is also helpful for people with younger skin who are battling acne and may have scarring and blackheads.

This gentle chemical peel is an innovative formula that has 14 ingredients that remove the outer layer of skin which shows signs of damage from the sun, pollution and effects of aging, as well as stimulating the replication of healthy new skin cells to ensure the clearest, most youthful skin.

BioRePeel C13 uses 35% Trichloroacetic Acid (TCA), which is a non-toxic acid similar to vinegar, and Gamma-aminobutyric acid (GABA), which acts as a muscle relaxant, which helps release wrinkles and fine lines. BioRePeel C13 gently exfoliates the outer layer of skin, stimulates cell regeneration, and also nourishes the skin with vitamin C and B2, and four amino acids, leaving your skin looking and feeling fresh and new.
What is the procedure of BioRePeel C13?


Our professionals at Laser Duet Med Spa will welcome you to the spa, make you comfortable, assess and cleanse your skin, and protect your eyes, nose, mouth, and hair. Next, we will apply the BioRePeel product to your skin and allow it to sit for some time to penetrate the dermal layers. It's normal to feel some slight stinging or burning while it processes, but it won't be painful. After, your skin will be cleansed and re-moisturized and you'll be given instructions for your home care to help you heal and reveal your newly rejuvenated skin.
What results should I expect from BioRePeel C13?


For the first few days after your treatment, you may notice some redness, dryness, and mild tingling. After about three days you may have some flaking and peeling of the top layer of skin, similar to what happens after a sunburn. Do not pick at the skin, just cleanse your face as you normally would and allow it to exfoliate. After about five to seven days, your skin will begin to settle, and the side effects will decrease. After one to two weeks, you may notice your skin is a little more sensitive than usual, but the new, healthy skin will look and feel fantastic. Most people see some improvement after just one peel, but others prefer to have multiple treatments over a few months to keep removing the older, damaged skin and letting the revitalized new skin shine.
What are the benefits of BioRePeel C13 summer smart peel?


Some chemical peels can feel harsh, and you may wonder if you're doing more damage than good. Some are excellent at exfoliating, but don't nourish the new layers of skin cells very well. Some may improve the middle and deep layers of skin but may not be as effective at removing the top, damaged layers. BioRePeel C13's biostimulating effect combined with an effective exfoliation doesn't stress the skin and leaves it at its healthiest.

A BioRePeel C13 summer smart peel may be right for you if you have any of the following skin concerns:

• Blackheads or acne
• Clogged pores
• Scars from past acne breakouts
• Sun damage
• Age spots
• Uneven or dull skin tone
• Redness or hyperpigmentation
• Fine lines and wrinkles

This treatment will exfoliate the old, damaged skin, fight acne and imperfections, and reduce the appearance of pores and fine lines. Skin will feel softer, skin tone will appear more even, and blemishes disappear. The vitamins and amino acids in the formula will nourish the skin and improve hydration.

You can meet your new, healthier skin by booking an appointment with Laser Duet today. Contact our team of professionals today to and learn more about the benefits of BioRePeel C13 summer smart peel. We serve patients from Dearborn MI, Melvindale MI, River Rouge MI, Allen Park MI, Lincoln Park MI, Dearborn Heights MI, and Ecorse MI.