Chemical Peel Treatment Questions and Answers
Discover the younger, rejuvenated skin you never knew you had. Come to Laser Duet for our chemical peel treatment.

Call us

today or

book an appointment

. Our clinic is conveniently located at

15238 W Warren Ave Ste #A, Dearborn, MI 48126

.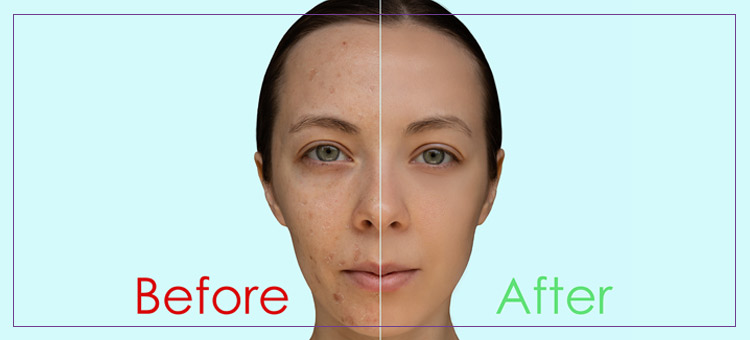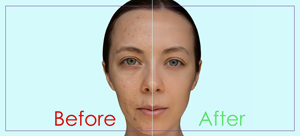 Table of Contents:
What is a chemical peel?
Are chemical peels good for the skin?
What benefits do chemical peels offer?
Who can get a chemical peel?

One of the most trusted skin rejuvenation treatments backed by dermatologists are chemical peels. These peels range from light, affecting only the most superficial layer of skin, to strong, affecting the deep layers of skin. They provide their rejuvenatory effects by breaking down the dead layers of skin, revealing the healthy, new layer underneath. This results in a glowing complexion that can radiate for months.
What is a chemical peel?


A chemical peel is an aesthetic treatment that rejuvenates the skin and promotes the healthy production of skin cells. Chemical peels range from light to deep, and can target different layers of the skin, depending on patient needs and desires. Most chemical peels have an associated recovery period, with longer periods for deeper treatments and shorter periods for more superficial treatments. However, the PRX-T33 peel is a groundbreaking technique of TCA (trichloroacetic acid) peel that stimulates the regeneration of the skin without exfoliating the outer layer. It helps to reduce the appearance of wrinkles, fine lines and stretch marks, improves the radiance and brightness of the skin and corrects imperfections of the skin.
Are chemical peels good for the skin?


Yes, chemical peels provide many positive effects for the skin, and can help to rejuvenate complexions and even skin tones. People with sensitive skin should avoid heavy, strong or deeply penetrating chemical peels, as they may cause irritation and adverse effects. However, the chemical peel offered at Laser Duet, known as PRX-T33, is not harsh and provides no side effects. Although the PRX-T33 chemical peel is not abrasive, it should not be used on patients who:

• Have irritated skin
• Are prone to seborrheic dermatitis or rashes
• Have thick horny layers on their skin
• Are pregnant or breastfeeding
What benefits do chemical peels offer?


The PRX-T33 chemical peel offers the following benefits:

• Strengthens the radianceand brightness of facial skin
• Treats dilated pores
• Plumps the skin

Mitigates recent depressed scars, including:

• Acne scars
• Varicella scars
• Impetigo scars
• Superficial traumatic scars
• post-surgical scars
• Revitalizes the skin of the neckline
• Improves the hydration of the skin
• Reduces stretch marks
• Improves the aesthetic appearance of the hands

In addition to the aforementioned benefits, one of the biggest advantages of a PRX-T33 chemical peel is that it revitalizes the skin and corrects imperfections without desquamation — layers of the skin coming off in scales or flakes. To add to its list of advantages, this chemical peel reduces the risk of brown spots appearing on the treated area.
Who can get a chemical peel?


Chemical peels can benefit people of all skin types and complexions, and can treat the following skin conditions:

• Acne or acne scars
• Age, sun and liver spots
• Rough textures
• Congested skin
• Uneven skin tones
• Fine lines and wrinkles
• Freckles
• Melasma
• Enlarged pores
• Irregular skin pigmentations
• Rough skin and scaly patches
• Superficial scarring
• Sun-damaged skin
• Large or congested pores
• Sensitive skin, inflammation/redness/blotchiness

If you are looking to improve the health and appearance of your skin tone and complexion, come to Laser Duet for our chemical peel treatment. We can help you achieve a brighter, younger appearance without invasive procedures or long recovery times. The kind and caring professionals at Laser Duet are dedicated to providing the highest level of service at each visit, for every patient. Call us today to book an appointment. We look forward to serving you! We Serve Clients From Dearborn MI, Melvindale MI, River Rouge MI, Allen Park MI, Lincoln Park MI, Dearborn Heights MI, and Ecorse MI.