Fat Freeze Technology For Body Contouring
Does fat freeze body sculpting work? Does fat sculpting really work? What is the difference between Cool Sculpting and body contouring? At Laser Duet Med Spa we offers fat freezing! sculpt your body with thermal shock technology. For more information

call us

or schedule an

appointment online

. We serve patients from Dearborn MI, Melvindale MI, River Rouge MI, Allen Park MI, Lincoln Park MI, Dearborn Heights MI and Ecorse MI.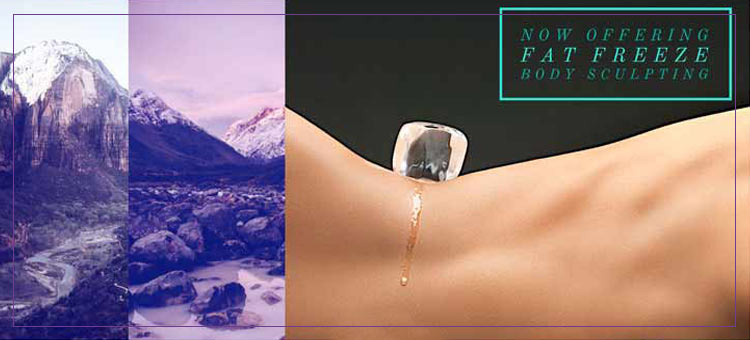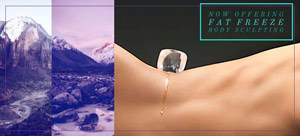 Do You Want to Freeze Hard to Lose Fat Without Surgery? Learn more about Fat Freeze at Laser Duet.
Now offering Fat Freeze at Laser Duet. Sculpt your body into your desired form with Thermal Shock Technology.
Friendly and Professional Service.
Next Generation Cryolipolysis is Here. Get Rid of Fat.
Call to Schedule A Free Consultation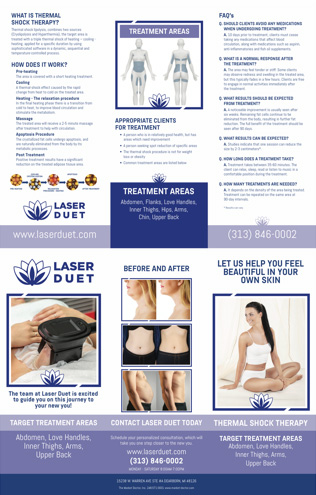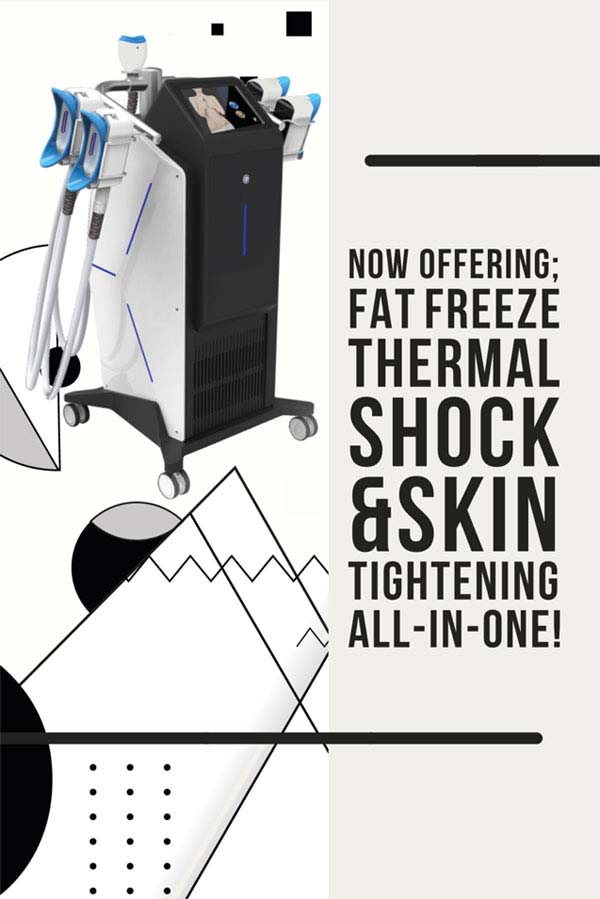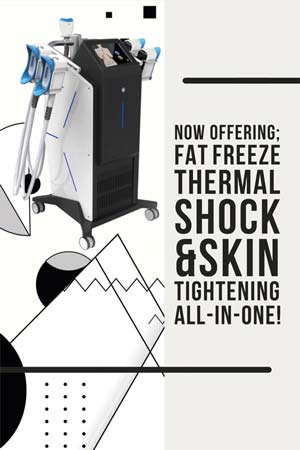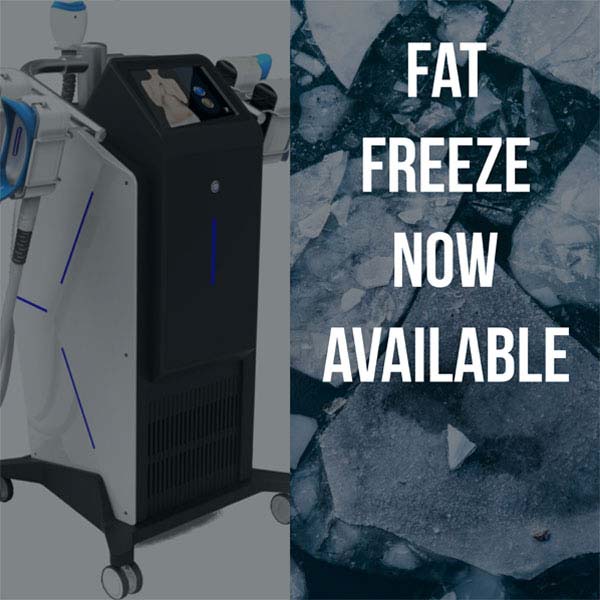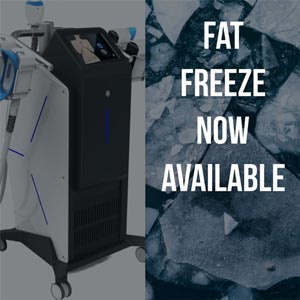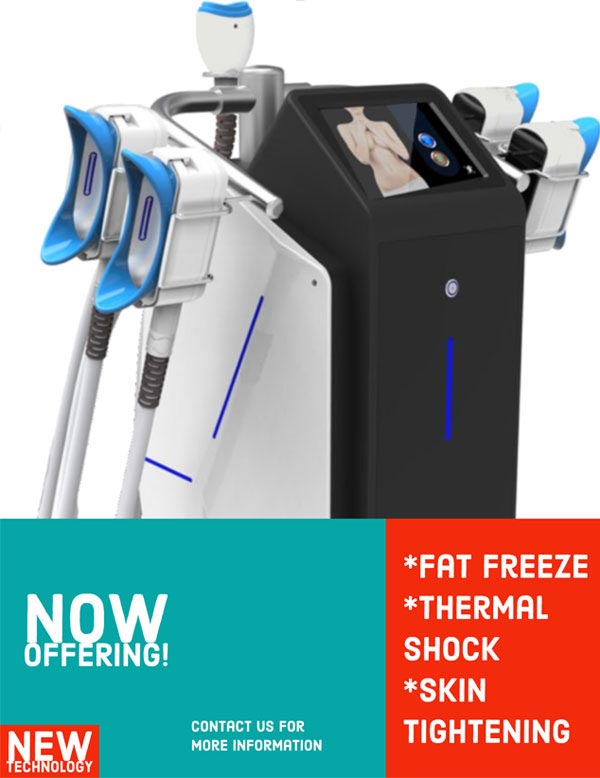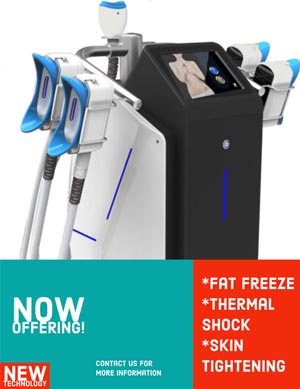 While a healthy diet and regular exercise are essential to your overall health, they don't always provide us with every result we are looking for. For example, no matter how few carbs you eat, how many sit-ups and marathons you endure, there are often unrelenting areas in our bodies that hoard fat cells like a precious commodity. At Laser Duet Med Spa, we offer fantastic fat removal services, such as our IPL Beauty Laser Fat Removal treatments, which also has the capacity to tighten your skin, reduce wrinkles and fine lines, and remove unwanted hair!
What is IPL Beauty Laser Fat Removal?
IPL Beauty Laser Fat Removal uses intense pulsed light (IPL) to target and heat subcutaneous fat cells, causing them to break down and decompose. These fat cells are then digested by the lymphatic system and naturally eliminated. In this fat removal procedure, IPL also stimulates increased collagen production, removes stretch marks, tightens your skin, and dissolves cellulite buildup. Thus, not only does IPL Beauty Laser Fat Removal help to get rid of unwanted fat deposits, but it also helps to provide you with more youthful- and vibrant-looking skin!
The treatment takes about 60 to 90 minutes to complete, including a skin evaluation between the patient and the specialist to ensure that the IPL Beauty Laser Fat Removal procedure can be provided safely and also to give the specialist an idea of how to proceed with treatment. After the evaluation is completed, the specialist will clean the skin and massage the treatment area with a body slimming distillate. This distillate will then be smeared around the treatment area with the intense pulsed light probe for an amount of time designated by the specialist.
IPL Beauty Laser Fat Removal can safely treat the following areas: abdomen, arm, back, buttocks, chin, face, flanks, legs, and neck.
Does Laser Lipo tighten loose skin?
It sure does! By shrinking subcutaneous or fatty tissue, increasing collagen and elastin production, and removing fine lines and wrinkles, laser liposuction treatments like IPL Beauty Laser can tighten loose or saggy skin to make it more firm, compact, and elastic.
Does laser fat removal really work?
Depending on what your goals are, laser fat removal can be an extraordinarily effective procedure! While laser fat removal is not a weight loss procedure, it can help trim up some areas that a healthy diet, regular exercise, or a weight loss program fail to address. As such, laser fat removal provides the best results when complemented with a healthy diet and daily exercise routine, which are also crucial for maintaining energy levels, mental clarity, and a positive mood.
What are the side effects of laser fat removal?
The side effects of laser fat removal are quite minimal! During treatment, you may experience minor discomfort or numbness in the treatment area, which should go away soon after the procedure. You may also experience some slight redness or swelling after treatment, which signifies that your skin is producing more collagen. It is also crucial to keep moisturizing your skin after laser fat removal, as your skin in the treatment area will be quite dry. Refrain from too much sun exposure, saunas, or hot tubs for three to five days after laser fat removal.
If you are interested in hearing more about IPL Beauty Laser Fat Removal treatment at Laser Duet Med Spa or would like to schedule an appointment with us, we invite you to contact us! You can call us at (313) 992-7316 or schedule an appointment through our website. Our clinic is located at 15238 Warren Ave W, Suite A, in Dearborn, Michigan, and we are open Monday through Saturday from 8:00 AM to 7:00 PM.