Microblading Specialist Questions & Answers
Microblading is a cosmetic treatment that uses semi-permanent cosmetics to provide the appearance of larger, perfectly shaped brows. At Laser Duet, our professionals offer Microblading Services. For more information, 

contact us

 or schedule an

appointment online

. We are conveniently located at 

15238 W Warren Ave Ste #A Dearborn, MI 48126

.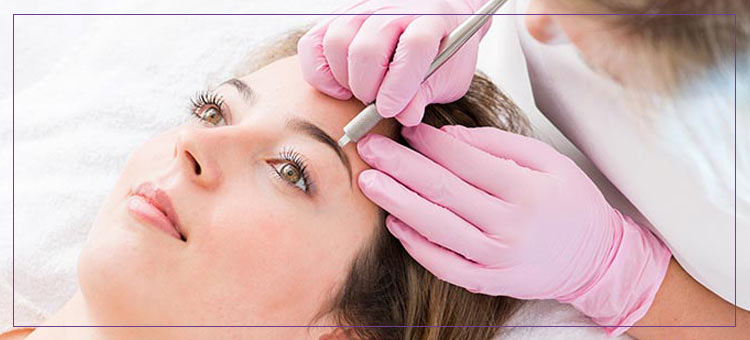 Table of Contents:
What is microblading?
How long does microblading eyebrows last?
Will I need touch ups?
What is the difference between microblading and permanent cosmetics?

Microblading is semi-permanent tattoo treatment used to provide fullness to the eyebrows. Some people fill in their eyebrows with makeup every day. This can be quite time-consuming and tedious, and microblading exists as an alternative to applying makeup each day. Microblading not only saves time, but also provides a consistent appearance that will not wash off in the shower.
What is microblading?


Microblading is a tattoo technique for the eyebrows intended to produce a full appearance. With this method, nearly any look can be created: from a natural light finish to a beautiful bold brow. When clients come in for a consultation, they choose the best brow shape for their face and a color that matches the skin undertone and natural hair color. For the treatment, the brow area is cleaned and numbed. Instead of a typical tattoo machine, a handheld tool is used to manually draw hair strokes. Afterwards, an ointment may be applied to help with the healing process.

Depending on how full you want your brows to look, the procedure can take up to 30 to 40 minutes. To make sure they are happy with the results or if they want to make a small alteration, clients are encouraged to schedule a follow-up appointment four to six weeks after their original appointment. Depending on your skin type, lifestyle and the product used, results can last anywhere from one to three years, with the ink fading faster on oily skin.
How long does microblading eyebrows last?


The results of microblading can be seen anywhere between 18 and 36 months. You will need to go back to your practitioner for a touch-up application once the pigment from the procedure begins to noticeably fade. Depending on your skin type and preferred look, touch-ups may be necessary every six months or every year to maintain your desired results.
Will I need touch ups?


As the effects of microblading last between 18 and 36 months, if you desire results that last longer, a touch-up appointment will be required.
What is the difference between microblading and permanent cosmetics?


The method of application is the first major difference between microblading and permanent makeup. The permanent method involves a series of needles that are either formed in a circle or stacked and, with the use of a tattoo machine, are vibrated to place the pigment into the skin. The eyebrow area is filled in completely with this technique, whereas with microblading, fine, hair-like strokes are implemented to create the look of full, more natural brows. Permanent makeup can also be used for other areas such as eyeliner or lips, whereas microblading is strictly for your eyebrows.

Similar to a regular tattoo, the pigment is applied deeper into the skin with the permanent makeup machine, causing the results to last permanently. With this method, depending on skin type and exposure, a touch up would typically only be needed every 4-5 years.

For microblading, since the pigment is placed only a few layers deep into the dermis, it is much more superficial. As the strokes are crisper, sharper and mimic real hair, this creates a more natural look. As the pigment will fade away faster since it is closer to the surface of the skin, with this method, touch ups are required about every 12-18 months. If you desire a different brow look, color or shape, this semi-permanent option also allows for change over the years.

If you or someone you know is looking to add fullness to their eyebrows without the use of makeup, come to Laser Duet today! Our kind and compassionate professionals are experienced in microblading and can provide you with your ideal brows. For more information about our microblading treatments, call our office and get in touch with a member of our specialist team. To book an appointment with our microblading specialist, visit our website or speak with us over the phone today.