Permanent Makeup Artist in Dearborn, MI
Professionals at Laser Duet Med Spa offers in advanced permanent make up services including microblading, eyelash extensions, eyelash lift, eyelash and eyebrow tint.
New Client? Call (313) 992-7316 to Request a Consultation.
Existing Client? Call (313) 846-0002 to Schedule an Appointment.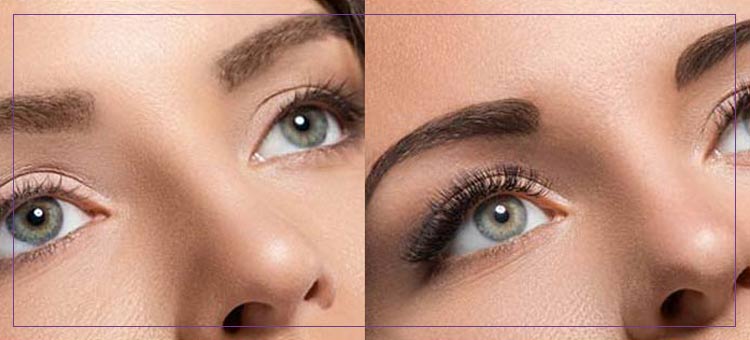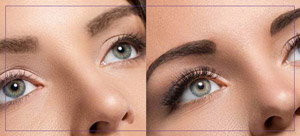 Everybody wants to look beautiful. This is why people opt for make-up in order to enhance their features and look good. But applying make-up is not as easy as it sounds. It requires skill to apply as well as knowledge to know what to apply and how much. Next, only practice will bring perfection to your make-up.
Save Time
You need to have patience in order to sit for long and apply make-up to get that perfect look. Obviously, all thisrequires an investment of time. In addition, you need to have the required resources that will help you purchase the required tools and materials for make-up. No wonder that people today are increasingly opting for permanent make-up.
Permanent make-up can be considered as a revolutionary method in which natural pigments are applied to the dermal layer of your skin. This is not something new. In fact, permanent make-up in the form of tattoos has been in use for centuries, by both men and women. The technique of permanent make-up makes use of state-of-the-art facilities. It has already been medically proven to be completely safe.
Today, permanent make-up is being used for various cosmetic enhancements. These include:
Permanent eyebrows
Eye liner
Lip color
The benefits of permanent make-up can be specifically seen in the cases of vitiligo, scar camouflage as well as scars in the eyebrows. It is especially useful for areola restoration along with hairline enhancement. People opt for this technique to cover up their stretch marks, any birthmarks, besides the freckles, age spots, and all kinds of uneven discolorations of the skin.
Permanent make-up has been recommended by doctors for all those who suffer from some sort of allergic reaction to conventional make-up. It is also advised to those who wear contact lenses.
Good for Both Men and Women
The benefits of permanent make-up are applicable to both men and women. It is a boon for busy people who have little time to apply make-up but still wish to look good. It takes people away from their daily task of looking good by applying make-up. In fact, permanent make-up is desirable by those who are physically not capable of applying make-up, but would like to appear desirable.
Permanent make-up also means that women do not have to worry about running mascara while working out in the gym. Also, sweating or swimming will not be playing havoc with the havoc of a person. This way, athletes along with those with oily skin will not be shedding off make-up easily.
Burn survivors in addition to people having flaws in their skin can opt for permanent make-up to hide such scars. It is especially useful for those who are looking for correction of their asymmetrical facial features. Celebrities are in the limelight all the time. Hence they need to look good always. Thus permanent make-up is a good option for entertainers, actresses, as well as models.
Not Painful
Another good thing about permanent make-up is that it is not painful at all. This is because topical anesthetic products are used in order to minimize discomfort. Also, you can choose the placement of pigments. What this means is that you can decide whether you only want a thicker eyebrow or redder lips or even both. This kind of choice is available to you only with permanent make-up.
After all, no matter how well or how carefully you have applied make-up, you know that it will not last all day. You would be eating, drinking, talking and even frowning and smiling all day. This is bound to take a toll on your make-up. A little bit of touch up will be a requisite now and then during the day. And in case you are planning for an event in the evening, then you may have to re-do your entire make-up. No wonder that all this will require time as well as effort from your side.
No Recurring Costs
In case the initial cost of permanent make-up may appear overwhelming to you, the fact remains that once done, there will be no recurring costs. As compared to traditional forms of make-up, you would have no need to buy various kinds of creams, powders, concealers, oils and lip colors.
With so many people opting for permanent make-up, it is time for you to get in touch with Laser Duet, Dearborn, MI at (313) 992-7316 today to make an appointment: