Morpheus8 RF Microneedling Treatment in Dearborn, MI
Morpheus8 RF microneedling helps in skin tightening, reducing wrinkles and pores, and it also improves collagen production. At Laser Duet, our specialist will treat you and solve your skin problems.

Contact us

today or

book an appointment online

. Our clinic is conveniently located at

15238 W Warren Ave Ste #A, Dearborn, MI 48126

.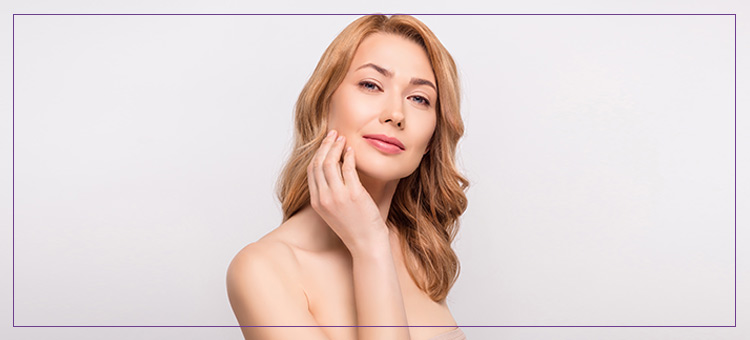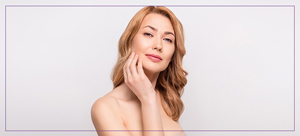 Table of Contents:
What is Morpheus8 RF microneedling?
What are the benefits of Morpheus8?
What can I expect during and after treatment?
Who is a good candidate for Morpheus8 RF Microneedling Treatment?
Morpheus8 RF Microneedling is an innovative skin-tightening treatment offered in Dearborn, MI. It combines microneedling with radio-frequency technology to stimulate the growth of collagen making the skin more elastic. The promotion of collagen helps reduce lines and wrinkles, as well as scars and stretch marks. This new treatment can be used on the skin on any part of the body. It penetrates deeper than other treatments allowing it to be more effective in areas than other microneedling and radio-frequency treatments that are currently available.
What is Morpheus8 RF microneedling?

Skin rejuvenation treatments trigger the body's natural healing response by causing small injuries in the skin. Microneedling pierces the skin with small pinpricks from a pen-like device triggering the need for the skin to heal. The Morpheus8 system takes this process a step further by using a 24-needle pin system combined with heat energy to impact the surface of the skin and the dermis, the layer of skin below the epidermis. Collagen and elastin are produced in the dermis and are foundations for smooth, tight skin. The production of these is stimulated by the combination of piercing and heating.
 
If you have tried a home microneedling device, you may have found that it can help. But Morpheus8 takes this process to a new level that cannot be accomplished at home. The home systems will only impact the surface level of the skin. Morpheus8 can be customized to penetrate deeper into the skin mobilizing the healing process that will help correct damaged skin and make your skin look younger.
What are the benefits of Morpheus8?

Morpheus8 provides a range of benefits that go beyond the face and it is minimally invasive. It is perfect for people looking to make gradual and scarless skin corrections. The most noted benefits are:
 
• It increases collagen production.
• It reduces fine wrinkles and lines.
• It can lift and tighten loose skin.
• It minimizes acne scarring and reduces the size of pores.
• It can help reduce stretch marks.

Because the Morpheus8 treatment is minimally invasive there is minimal recovery time. Morpheus8 also works well with all skin types. Because of its adjustability, it can be used to treat areas and skin types that other treatments can't. It can also be used with other types of procedures to create wonderful results.
What can I expect during and after treatment? 

Once your treatment is completed your skin will look and feel like you have gotten a moderate sunburn. Your skin will have a pink or reddish color. It might also feel warm and a bit tighter than normal.
 
You might experience a little swelling and superficial bruising near or around the eyes. As your skin heals from the tiny punctures, you will have some crusting and peeling. This can last between 3 and 7 days. You may also notice some needle marks on the treated area. Don't worry, these will disappear quite quickly. If the treatment is more aggressive, it may take a week for them to go away.
Who is a good candidate for Morpheus8 RF Microneedling Treatment? 

Morpheus8 uses a radio-frequency technology that works well on almost all skin types and skin tones. The treatment's versatility allows for it to be used on many areas of the body and for a wide range of conditions in women and men. People who want to rejuvenate their skin are good candidates for Morpheus8.
 
There are some precautions with this treatment. It is recommended that you not be pregnant, or breastfeeding, have an active skin condition such as eczema or have a pacemaker. Being in good general health is always recommended. This treatment is not recommended for the correction of deep lines and wrinkles.
 
Morpheus8 is now available at Laser Duet in Dearborn, MI. We have experience in microneedling and RF treatments and have this new technology to provide you with the best procedures around. Call us to find out about this amazing procedure. Contact us today or book an appointment online. Our clinic is conveniently located at 15238 W Warren Ave Ste #A, Dearborn, MI 48126. We serve clients from Dearborn MI, Melvindale MI, River Rouge MI, Allen Park MI, Lincoln Park MI, Dearborn Heights MI, Ecorse MI, and much more!