AviClear Laser Treatment for Acne in Dearborn, MI
At Laser Duet, we offer this FDA-approved method of treatment so that you can get back to looking and feeling your best. Our team of professionals will walk you through the process so that you can feel fully confident with your decision.

Contact us today

for more information about AviClear or book online to schedule an appointment at your earliest convenience. We are conveniently located at

15238 W Warren Ave Ste #A Dearborn, MI 48126

.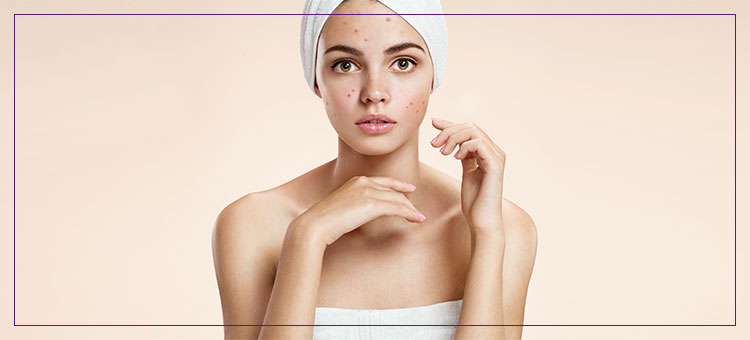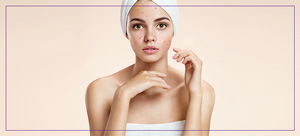 Table of Contents:
What is AviClear?
How does AviClear work?
How much do AviClear treatments cost?
Who is a good candidate for AviClear treatment?
Millions of people all over the world struggle with acne. There are thousands of products in the market to treat it and cover it up, yet it still remains one of the toughest skin conditions to treat due to the many factors that can cause it to crop up in the first place. Unfortunately, there is no quick cure for acne and the effects of this skin condition can leave you feeling anxious, depressed, and unattractive.
AviClear is a state-of-the-art laser treatment that has shown amazing results when it comes to treating acne. While it is the new kid on the block in terms of acne treatment, it is the closest medical professionals have come to permanent acne treatment.
What is AviClear?

AviClear is an FDA-approved laser treatment that is used to alleviate mild to severe acne. The wavelengths used by the laser target the source of the oily substances on your skin (also known as the sebaceous glands). It does this without the use of topical or oral acne medications and is a completely safe and effective procedure for all skin types and tones.
 
AviClear has been clinically proven to improve your acne over the course of three monthly treatments. Each treatment takes approximately 30 minutes in duration and there is minimal if any, downtime required after the treatment.
How does AviClear work?

AviClear works by targeting the sebaceous glands under the skin, effectively preventing the overproduction of an oil known as sebum. When excess sebum combines with dirt, dead skin, and pollution, it leads to the development of acne. By using specialized laser wavelengths to target these sebaceous glands, AviClear limits oil production, which allows you to drastically diminish the length and severity of breakouts. 
 
During your scheduled appointment, your AviClear specialist will use a small laser to suppress your sebaceous glands. While you may feel a mild burning sensation as the laser is being moved around your skin, most people find the procedure to be comfortable – especially as the laser is specially designed with a cooling feature to help mitigate any uncomfortable feelings. On average, most patients need 3 AviClear sessions, spaced 4 weeks apart, with each treatment lasting about 30 minutes.
 
Once your AviClear session is complete, you can go back to your day-to-day activities without the need for rest or downtime. It's recommended that you apply sunscreen as you normally would and avoid placing heavy products, such as makeup, on your skin for the first few days following treatment.
How much do AviClear treatments cost?

AviClear is relatively new to the market and only available at select locations, which means the price can vary depending on where you live, where you're getting your treatment, the experience of your provider, and if insurance will help to cover your treatment.
 
On average, you can expect to pay between $3000 and $5000 for all three AviClear acne treatments.
 
While the price may appear steep upfront, the results often go above and beyond what it has typically seen from medications, acne products, and other acne therapies. 80% of patients that have undergone AviClear saw a significant reduction in their acne during a 4-12 week time frame, while 87% of patients saw at least half of their acne resolve within 6 months. In addition, the results continue to improve with time meaning that you'll continue to see improvements to your acne even when you're many months out from completing treatment.
Who is a good candidate for AviClear treatment?

AviClear is a good option for both adolescent and adult patients that suffer from mild, moderate, and severe acne on the face, chest, or back. AviClear can be safely and effectively used on any skin type and tone.
 
In addition, you may also be a good candidate for AviClear if you:
 
● A potential candidate for systemic drug therapy.
● Have excessive and/or uncontrollable oily skin.
● Prone to Chronic Sebaceous Hyperplasias.
● Are looking for a drug-free alternative to topical or oral antibiotics.
 
The best way to determine if you're a good candidate for AviClear is to book a consultation with a certified AviClear practitioner.
 
At Laser Duet, our team of dedicated specialists would be happy to assist you in determining if AviClear is the right acne treatment plan for you. Contact us today for more information or, if you're ready to book an appointment, you can do so online at your earliest convenience. We serve clients from Dearborn MI, Melvindale MI, River Rouge MI, Allen Park MI, Lincoln Park MI, Dearborn Heights MI, Ecorse MI, and much more!
BEFORE AND AFTER PHOTOS