Skinvive By Juvederm Specialist in Dearborn, MI
Skinvive by Juvederm improves skin smoothness and hydration to promote a radiant and revitalized appearance. Skinvive is a minimally invasive treatment tailored to improve skin hydration and smoothness suitable for all skin types. Let our team of professionals help boost your looks and confidence today! Juvederm Skinvive is available at Laser Duet Dearborn. For more information

contact us

or book an

appointment online

. We are conveniently located at

15238 W Warren Ave Ste #A, Dearborn, MI 48126

.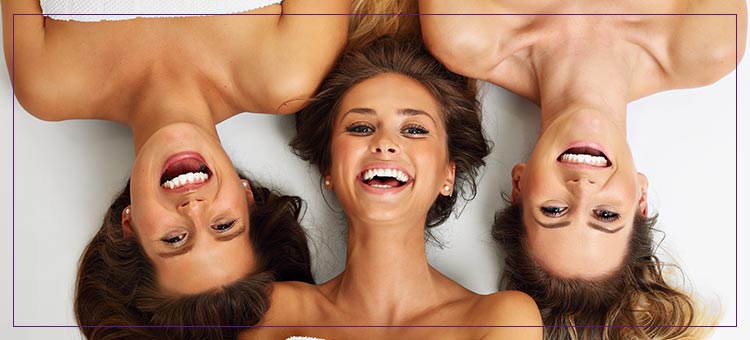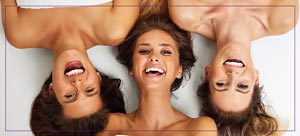 Table of Contents:
What is Skinvive by Juvederm?
How long does Skinvive last?
What are the benefits of SkinVive fillers?
Who is a good candidate for SkinVive by Juvederm?
What is Skinvive by Juvederm?

Skinvive by Juvederm is an aesthetic solution that revolutionizes skin texture enhancement. This innovative treatment involves the injection of a hyaluronic acid-based gel into the dermal layer of the skin.

Skinvive offers a comprehensive set of benefits, including skin hydration due to the remarkable water-retaining abilities of hyaluronic acid, an enhanced elasticity attributed to its collagen-boosting properties, and the reduction of fine lines for a smoother complexion.

The application of Skinvive involves multiple injection points in the targeted area, allowing the filler to disperse in the skin, ultimately improving skin smoothness, and hydration, and promoting a radiant overall appearance. This cutting-edge injectable treatment is specifically designed to revitalize and refine the skin of the cheeks, making it a transformative option for those seeking skin rejuvenation.
How long does Skinvive last?

How long Skinvive's effectiveness will last varies among individuals but typically extends for several months, sometimes up to 6. To sustain the results over the long term, you may arrange periodic maintenance sessions. These regular touch-ups serve as a means to uphold your desired aesthetic.

When coupled with appropriate skin care and diligent maintenance, patients can experience a rejuvenated appearance for an extended duration. The specialists at Laser Duet Dearborn will offer guidance on optimal practices to maximize the benefits of Skinvive.

Within a matter of days, patients will start to experience the revitalizing advantages of the hyaluronic acid infusion. It is generally advisable to abstain from strenuous activities or exercise during the initial 24 hours post-procedure.
What are the benefits of SkinVive fillers?

Skinvive addresses aesthetic concerns with a different approach from that of typical dermal fillers, focusing on transforming your skin's appearance rather than altering the shape of your face. The primary objective of Skinvive treatment is to enhance the quality of your skin without introducing additional fullness.

Enhancing skin hydration with Skinvive not only alleviates issues like reduced elasticity and complexion concerns but also holds the potential for addressing a host of other concerns by prioritizing hydration.

This injectable treatment is tailored to address dry skin concerns in the cheek region of the face. Skinvive empowers injectors to address a spectrum of concerns including fine lines, lackluster skin, diminished volume, and mild skin sagging within the cheek area by elevating the overall skin quality. With Skinvive, patients can rest assured that they won't experience an undesirable overfilled appearance that can sometimes arise from too many regular filler injections.

Skinvive is a non-invasive procedure that delivers quick and noticeable outcomes. The treatment is short and will barely disrupt your daily routine, as there is no need for downtime, allowing you to promptly return to your usual activities post-treatment.

Following the procedure, you might encounter minor redness, swelling, or bruising in the treated area. However, these effects typically subside within a week.

Juvederm Skinvive injections are an excellent option for patients of all skin types. The outcome of this treatment translates into enhanced skin texture, characterized by a visibly improved hydration level, leading patients to experience radiant and revitalized skin.
Who is a good candidate for SkinVive by Juvederm?

Juvederm Skinvive distinguishes itself compared to the existing Juvederm dermal fillers through its functionality. Traditional Juvéderm dermal fillers are versatile, serving various purposes such as restoring lost volume, contouring the facial and jawline features, and erasing fine lines and wrinkles to achieve a more youthful look.

In a similar vein, Juvederm Skinvive is an injectable gel containing hyaluronic acid. However, where Skinvive diverges from standard dermal fillers is its primary objective. While traditional Juvéderm fillers aim to enhance facial structure and address specific cosmetic concerns, Juvederm Skinvive is specifically engineered to elevate skin moisture levels and promote a smoother texture.

Skinvive is tailored to improve skin hydration and smoothness rather than tackling structural or volume-related issues.

Juvederm Skinvive is available at Laser Duet Dearborn. To learn more, contact us or book an appointment online. We are conveniently located at 15238 W Warren Ave Ste #A, Dearborn, MI 48126. We look forward to serving you! We serve clients from Dearborn MI, Melvindale MI, River Rouge MI, Allen Park MI, Lincoln Park MI, Dearborn Heights MI, Ecorse MI, and surrounding areas!