Semaglutide Injections For Weight Loss in Dearborn, MI
Semaglutide is a drug that helps in reducing weight. With a proper diet and work-out routine, you can lower the risk of several chronic diseases such as strokes, diabetes and blood vessel diseases. Semaglutide Injections for Weight Loss are available at Vive Ageless Weight Loss Center. Semaglutide for weight loss is available at Laser Duet MedSpa. For more information

contact us

or book an

appointment online

. We are conveniently located at

15238 W Warren Ave Ste #A, Dearborn, MI 48126

.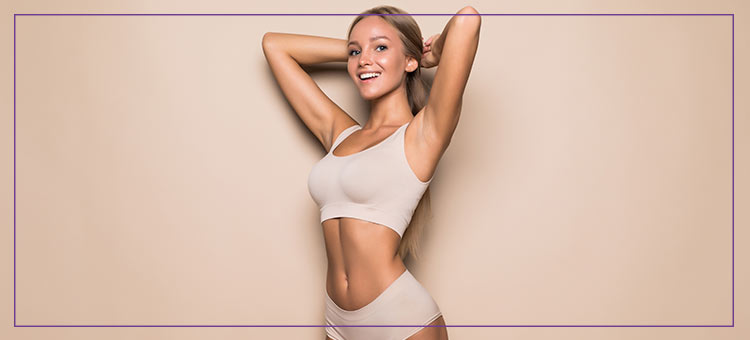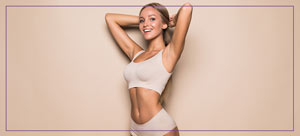 Table of Contents:
What are Semaglutide Injections?
How do Semaglutide Injections work?
Who should take Semaglutide Injections?
How much does Semaglutide Injection cost?
What are Semaglutide Injections?

In patients with type two diabetes, semaglutide reduces blood sugar levels and reduces their risk of major cardiovascular events such as heart attacks and strokes. With semaglutide, insulin is released more rapidly, glucagon is lowered, gastric emptying is delayed, and appetite is reduced.

The action of semaglutide is to lower high blood sugar by increasing insulin release, decreasing glucagon release, and delaying gastric emptying. As well as reducing the amount of food that you want to eat, semaglutide controls your appetite.  The drug semaglutide induces the release of glucagon-like peptide-1 (GLP-1).
How do Semaglutide Injections work?

Semaglutide is a GLP-1 receptor agonist as well as a glucagon-like peptide-1 receptor agonist. People with diabetes benefit from increased insulin secretion. By acting on brain centers, it suppresses appetite at higher doses. This medication should be used in conjunction with a change in lifestyle. These medicines are intended to help patients maintain a low-calorie diet. When you are obese, you should always change your lifestyle along with taking medicine.

Although its exact mechanism of action is unclear, semaglutide is believed to cause weight loss through some specific functions. In addition to its obvious benefits, semaglutide also has a beneficial effect on the brain.

In addition to regulating mood and blood pressure, the hypothalamus also affects sleep and sexual drive. Weight loss is also facilitated by the hypothalamus, which controls hunger and fullness.

Our food-reward system is altered when we take semaglutide, which prolongs our feeling of fullness. It is not uncommon for patients who take this medication to say that they are no longer craving unhealthy foods. It is easier for them to choose low-fat and healthier options.
As a final note, semaglutide slows gastrointestinal motility. As a result of semaglutide keeping the food in your stomach for longer than usual, you will feel fuller for longer periods of time.
Who should take Semaglutide Injections?

While weight loss medications have existed for decades, many of them are neither effective nor safe due to their amphetamine content or other potentially harmful ingredients. With semaglutide, the first hormone-based weight loss medication of its kind, a new generation of safe, effective weight loss medications is now available.

During a clinical trial, more than half of those taking semaglutide lost at least 15 percent of their body weight. Health professionals generally agree that losing 15% of your body weight can reduce the risk of chronic illness.

As a result of taking semaglutide, participants saw greater improvements in body mass index, waist circumference, blood pressure, and blood sugar levels than those taking placebos.
How much does Semaglutide Injection cost?

A typical Semaglutide prescription costs $1200 a month; there are other options if you cannot afford this price. If you have good insurance, even Medicare, your insurance company will pay for the medication under certain circumstances, and pharmaceutical companies usually have coupons and other programs to help you reduce your co-pay.

Despite the high cost of semaglutide, it is worthwhile for many patients due to the transformative amount of weight that can be lost while on the medication. Obese patients are open to a wide range of potential health risks and long-term complications that can be mitigated with the weight loss achievable on semaglutide. Patients using semaglutide experience improvement in blood sugar levels, heart disease risk factors, and quality of life. It is expected that these positive effects will persist and even increase with continued treatment.

A once-weekly injection of semaglutide reduces hunger and causes feelings of fullness, which helps patients lose weight. Studies have shown that it is an effective treatment for obesity and that it is safe and tolerable. Ask your doctor about semaglutide if you have trouble losing weight. Depending on your situation, it may be the right treatment for you.

Semaglutide for weight loss is available at Laser Duet MedSpa. For more information contact us or book an appointment online. We are conveniently located at 15238 W Warren Ave Ste #A, Dearborn, MI 48126. We look forward to serving you! We serve patients from Dearborn MI, Melvindale MI, River Rouge MI, Allen Park MI, Lincoln Park MI, Dearborn Heights MI, and Ecorse MI.