Radio Frequency Skin Tightening Treatment Questions and Answers
Regain youthful skin with us! At Laser Duet, we offer radio frequency skin tightening treatment to help you regain firmer, tighter and more youthful skin.

Call us

today to learn about this innovative procedure and its benefits. You can also

book an appointment

or visit us. Our clinic is conveniently located at

15238 W Warren Ave Ste #A, Dearborn, MI 48126

.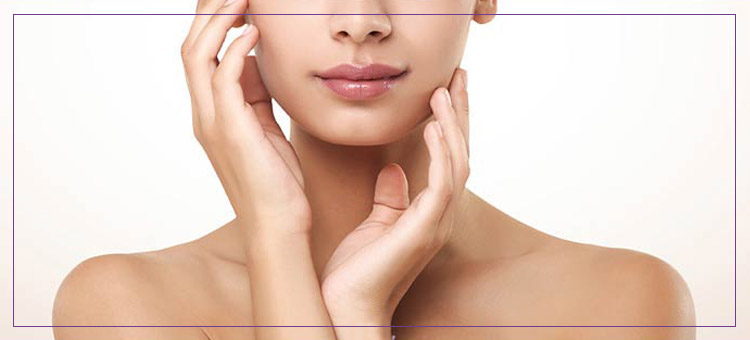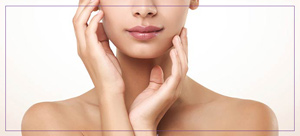 Table of Contents:
What is a radiofrequency facial?
What are the benefits of a radio frequency facial?
Does radio frequency skin tightening really work?
How long does radio frequency skin tightening last?

What is a radiofrequency facial?


A radiofrequency facial is a nonsurgical treatment that uses radiofrequency therapy to tighten your skin. The procedure works by sending energy waves into the deep layers of tissue under the skin, known as the dermis. These energy waves heat up the tissue, which in turn stimulates the natural production of collagen. Collagen is a protein found within the body that produces the skin's framework and provides the skin with its natural firmness. Over time, and particularly once we hit 30, our body's natural collagen production slows down, which causes our skin to sag, lose its elasticity and start showing wrinkles and fine lines, all contributing to the natural signs of aging. By stimulating the collagen production deep below the skin's surface, we are reigniting our body's natural ability to fight the signs of aging and help restore the smooth and youthful glow that our skin once had.
What are the benefits of a radio frequency facial?


There are many benefits of radiofrequency facials, depending on the results you are looking for. One key benefit is that it uses our body's natural process of collagen production in order to improve our skin's outward appearance without any harsh side effects. The procedure is performed in a certified dermatologist's office and normally takes less than an hour. It should be a nearly painless procedure as the radiofrequency energy waves pass through the skin's surface without any puncturing of the skin itself. While radiofrequency facials are primarily used to tighten the skin and help get rid of wrinkles, it does have an added benefit in that it can also help to minimize damage on the skin's surface that has been caused by the sun through the collagen production. Radiofrequency therapy has been shown to have very minor side effects that include redness, tingling and temporary swelling, all of which fade on their own following the procedure.
Does radio frequency skin tightening really work?


Like any anti-aging treatment, each individual is going to have different results based on the severity of their unique situation and how their body and skin reacts to the procedure being performed. Studies have shown that radiofrequency skin tightening can work, not just for smoothing wrinkles and fine lines on the face, but for other skin smoothing treatments on other parts of the face and body. Radiofrequency skin tightening can be used for body contouring to tighten up loose skin, face contouring and facial slimming. Our team at Laser Duet can help you understand the risks and benefits of radiofrequency therapy to determine if it will give you the results you are looking for. Patients will need multiple sessions initially in order to reach their desired outcome, with early changes being seen after the first few treatments. Results are not permanent and additional sessions will be needed as a follow up to maintain your results over the long-term.
How long does radio frequency skin tightening last?


Results will vary from one individual to the next on how successful the treatment was. This is also true for how long the results of radiofrequency skin tightening will last as the duration can be impacted by many different factors. Multiple sessions are needed at the outset of radiofrequency treatment in order to reach the desired results. These treatments must be done at least 3-4 weeks apart to allow the skin time to properly heal from the previous treatment. While patients can start seeing positive results after a few treatments, it can typically take six to eight sessions for the optimal results to be achieved. Once the patient has received their optimal results, they can expect them to last for up to two years. This is one of the longer lasting anti-aging treatments, as many other treatments on the market today typically last up to six months, depending on the particular procedure. If you want to learn more about radio frequency skin tightening, then reach out to our team of healthcare professionals at Laser Duet today through our website. Call us today to book an appointment. We look forward to serving you! We serve clients from Dearborn MI, Melvindale MI, River Rouge MI, Allen Park MI, Lincoln Park MI, Dearborn Heights MI, and Ecorse MI.