Liquid Facelift Procedure Questions and Answers
Liquid facelift is a non-surgical process that helps improve the appearance of your skin. Boost your looks and confidence today and learn more about liquid facelifts at Laser Duet MedSpa.

Call us

today or

book an appointment

. Our clinic is conveniently located at

15238 W Warren Ave Ste #A, Dearborn, MI 48126

.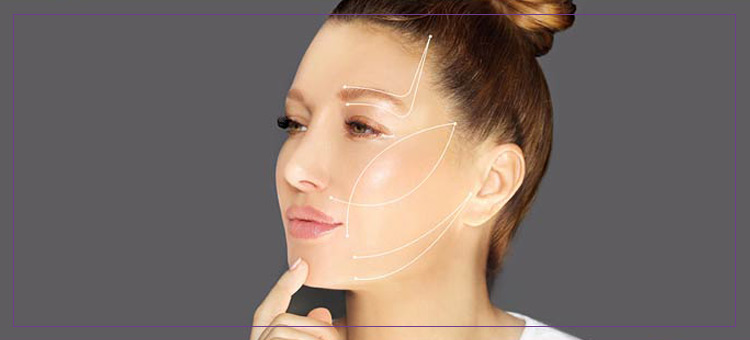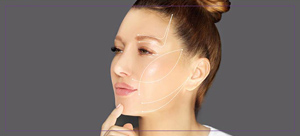 Table of Contents:
What is a liquid facelift?
How long does a liquid facelift last?
What can I expect during and after treatment?
Where can I get a liquid facelift near me?

What is a liquid facelift?


To restore volume that is lost with time in the upper and lower eyelids, you can always reverse time by contouring your eyes using fillers. As opposed to surgical facelifts, a liquid facelift is a non-surgical process that involves injecting Botox, or a dermal filler, into the skin to plump up the skin. Fillers are considered a knife-fee technique and a creative way to reduce or eliminate fine lines, sagging skin, and wrinkles in a fraction of the time, without surgery or needing time off work due to a lengthy recovery time.

In addition to eliminating fine lines, wrinkles and sagging skin, a liquid facelift can also be used to:

• Plump the lips
• Reduce hollow areas under eyes
• Fill in cheeks
• Reduce or eliminate wrinkles around the lips, eyes, and forehead

Collagen and elastin are connective tissues in your skin, and they tend to break down as we age, and in addition to losing fat content in our face, these things together lead our face to looking gaunt and much older. Fillers work by literally filling up spaces left by loss of fat and broken down elastin in the layers of the skin. The result is plumped up skin and a reduction in the appearance of wrinkled and sagging skin.
A liquid facelift commonly includes a variety of different types of injectable treatments that remove wrinkles.

These can include:

Botox – Common and popular treatments for wrinkles

Restylane – A dermal filler that fills in wrinkles and which can also be used to enhance the lips

Kybella – Designed to reduce a "double chin"

Juvederm – Recently approved injectable filler by the FDA

Sculptra – Activates and stimulates the body's production of collagen
How long does a liquid facelift last?


Most patients experience long-lasting results with a liquid facelift and they also enjoy smoother and more youthful looking skin for about a year. Each product has a different lasting-time, so it really all depends on the types of products your doctor may recommend.

Here is a quick snapshot at the types of treatments and how long they may last:

• Botox lasts about 4 months
• Restylane lasts up to 9 months
• Kybella offers long-lasting results
• Juvederm lasts up to 1 year
• Sculptra lasts up to 2 years

Many patients are able to receive touch-ups in order to maintain their liquid facelift, but they should always consult with a professional on the matter.
What can I expect during and after treatment?


To begin your procedure, the doctor will provide a local anesthetic to numb the injection area. Your doctor will then inject the filler, or Botox, into the treatment area of your face. Like getting any shot, the injections can sting a little, but they usually take just a few minutes each. All of the injections are generally done in one single session, which usually lasts between 15 and 30 minutes.
Where can I get a liquid facelift near me?


If you have seriously considered a cosmetic procedure, then you should meet with our team at Laser Duet to learn more about the benefits of a liquid facelift. Our team of professionals will work with you on your cosmetic goals as we want you to look better and feel better about yourself. At Laser Duet, our highly trained and compassionate team of aesthetic professionals take great pride in offering our community the safest and most effective medical aesthetic treatments and procedures available. We value our reputation with our clients and community, and we are always striving to offer outstanding and quality health and beauty products and services.

There have never been more advanced and varied options to help you look and feel younger at Laser duet. For more information call us or schedule an appointment online. Our clinic is conveniently located at 15238 W Warren Ave Ste #A, Dearborn, MI 48126. We serve clients from Dearborn MI, Melvindale MI, River Rouge MI, Allen Park MI, Lincoln Park MI, Dearborn Heights MI, and Ecorse MI.