Facial Laser Hair Removal Treatment Specialist in Dearborn, MI
Laser Duet Med Spa offers LightSheer duet laser hair removal, a Non-Invasive, painless, and effective way to remove unwanted Hair in the face.

Call us

or request a

consultation online

. We offer this service to the surrounding cities of Dearborn MI, Dearborn Heights MI, Farmington Hills MI, Woodlands MI, Detroit MI, Novi MI, Livonia MI, Canton MI, and Troy MI.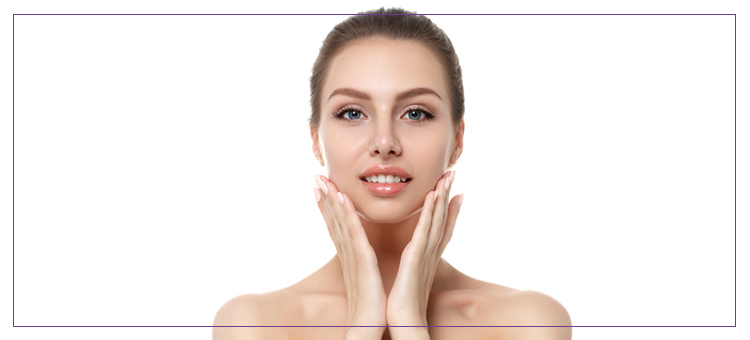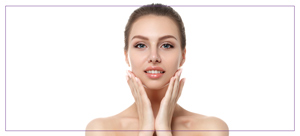 Table of Contents:
How does LightSheer Duet Laser hair removal system work?
Benefits of Lightsheer Duet Laser for facial hair removal for women


LightSheer Duet Laser hair removal system is perhaps one the best solution for all those women who are looking for a more pleasant and efficient option to get rid of unwanted hair on their face. This revolutionary hair removal technology is a great tool for facial hair removal for women that helps remove unwanted hair more quickly and in a pain free way when compared to traditional hair removal methods such as waxing, tweezing, shaving or electrolysis. However, it must be noted that though this laser hair removal method does not guarantee permanent hair removal, it proves to be a great solution to help patients stay hair free for an extended period of time.
How does LightSheer Duet Laser hair removal system work?


This laser hair removal system essentially produces a large beam of concentrated laser energy that is passed through a cooled hand piece placed on your skin. When the laser energy penetrates into the skin, it is absorbed by hair follicles without damaging the surrounding tissues. The heat generated by the light heats up the hair follicle and damages the hair shaft and bulb. This damage caused significantly reduces the ability of hair to regrow, thereby permanently reducing facial hair growth over a period of time.
Benefits of Lightsheer Duet Laser for facial hair removal for women


Safe: Laser hair removal has been approved by the FDA as a safe means of reducing hair growth permanently. This laser hair removal system utilizes a unique cooling hand piece to remove facial hair and help minimize skin irritations. It is non-evasive (does not require a needle to penetrate into the skin); thereby reducing the risk of having bacteria penetrate into the skin. Moreover, since the LightSheer Duet laser hair removal systems essentially use a precise instrument that is adjusted to destroy the hair follicle, using it does not harm the surrounding skin.

Less painful: The fact that the laser flashes so fast, a patient undertaking this treatment might experience only a mild stinging sensation on the face or may feel the type of pain quite similar to rubber band pinch. In fact, people opting for LightSheer Duet Laser hair removal system to get rid of unwanted facial hair do not even require local anesthesia as the pain is rather tolerable to most patients.

Better than Electrolysis: The fact that the process of electrolysis requires electric current to be passed to through a needle to destroy each hair follicle, this process is not only time consuming, but can take a few months or years to get rid of unwanted hair even on a small area such as upper lip in spite of regular treatments. On the other hand, if you opt for LightSheer duet to remove facial hair, hundreds of hair follicles can be destroyed within seconds, thereby helping eliminate facial hair in a quick and effective manner.

Lesser Side Effects: Before taking the treatment, the skin of the patients are usually tested with one pulse to assess the possible reactions and are usually notified about the susceptible side effects. Although negative reactions to this type of hair removal method are usually rare, some patients may experience slight redness or swelling on the facial skin. However, these side effects are usually temporary and tend to subside within two to three days.

Cost Effective: The fact that using this laser hair removal technique helps get rid of unwanted facial hair through laser in just one time, this procedure proves to more faster and even more economical when compared to electrolysis or waxing.

Comfortable: This facial hair removal technique for women requires no topical anesthetics or treatment gels for the treatment. In fact, while few patients experience a slight discomfort only for a few hours after the treatment, most of them return to their normal activities right away.

Versatile: Apart from getting rid of unwanted hair from all parts of your body, this laser hair removal system proves to be highly beneficial in removing unwanted facial hair including cheeks, chin, lips, ears or nose in a safe and effective manner.

With such innumerable benefits, LightSheer Duet Laser Hair Removal System proves to be an ideal choice for facial hair removal for women. Opting for this hair removal system can go a long way in helping a woman get rid of facial hair a safe, effective and economical manner.
To learn more about Laser Fat Removal, please call us today to schedule an appointment, we are located in Dearborn, Michigan, close to Detroit and Ann Arbor.