HydraFacial Specialist Questions and Answers
If you are looking for treatment of dead skin cells, loosens pore, visit Laser Duet MedSpa. We offer HydraFacial treatment for your skin health. HydraFacial offers hydration, gives tone and texture and helps with your pores and congestion. It brings life back to your face and can help you look years younger. For more information

call us

or schedule an

appointment online

. We serve patients from Dearborn MI, Melvindale MI, River Rouge MI, Allen Park MI, Lincoln Park MI, Dearborn Heights MI and Ecorse MI.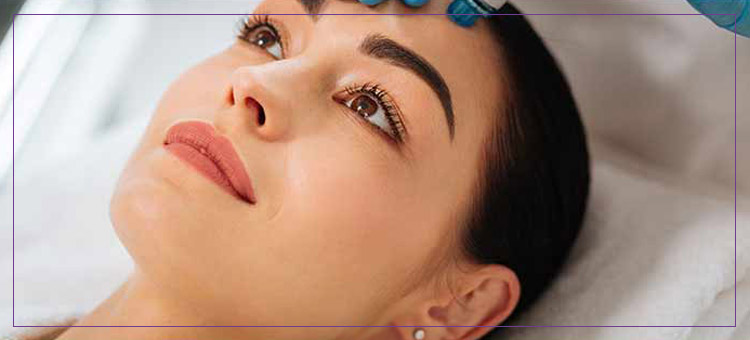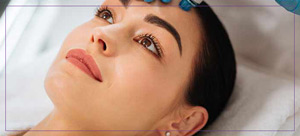 Table of Contents:
SKIN FACTS
What's your skin health score?
What Sets Hydrafacial Apart from Other Hydradermabrasion Procedures?
What Is Vortex-Fusion Technology?
Is Hydrafacial Right for You?
SKIN FACTS

• 90% OF SKIN damage is caused by sun harm/exposure.
• 20+ AFTER THE AGE OF 20 a person produces 1% less collagen in the skin each year.
• UV AGING UVA RAYS are equally strong on sunny and cloudy days.
What's your skin health score?

These are the key measures to Skin Health.

HYDRATION
According to many Skin Health specialists, hydration is the single most important factor in healthy skin. Dryness, flakes or peeling, and even tight-feeling skin can be signs for lack of hydration.

TONE AND TEXTURE
Simply put, this is how your skin looks. Is your skin dull or bright and glowing?

PORES AND CONGESTION
This is a good measure of how clean and clear of obstructions your skin is. How visible are your pores? Are they filled with dirt and debris?

THE TREATMENT
HydraFacial®MD treatment helps combine cleansing, exfoliation, and hydration while delivering antioxidants, Hyaluronic Acid, peptides and other essential nutrient ingredients. HydraFacial super serums are created with healthy ingredients allowing instantly gratifying glow in exactly three steps:

CLEANSE + PEEL
Uncover a new layer of skin with light exfoliation and smooth resurfacing

EXTRACT + HYDRATE
Remove debris from pores with painless suction. Nourish with intense moisturizers that quench skin.

FUSE + PROTECT
Moisturize the skin with antioxidants and peptides to enhance your glow.
What Sets Hydrafacial Apart from Other Hydradermabrasion Procedures?

HydraFacial uses a special patented Vortex-Fusion delivery system to exfoliate, extract and hydrate skin, and, the spiral design delivers painless extractions.
What Is Vortex-Fusion Technology?

The unique Vortex-Fusion® serum is what sets the HydraFacial®MD apart from other procedures. Its HydroPeel® Tips, used in conjunction with the HydraFacial proprietary vacuum technology and serums, creates a vortex effect to easily dislodge and remove impurities while simultaneously delivering hydrating skin solutions. The treatment cleanses, evenly exfoliates and extracts to remove impurities and dead skin cells while at the same time, replenishing vital nutrients including Antioxidants, Peptides and Hyaluronic Acid.

Thanks to the Vortex-Fusion superior delivery system, these active ingredients effectively help mitigate environmental damage, reduce fine lines & wrinkles, plump, and firm skin for long-term results you will notice and feel instantly.
Is Hydrafacial Right for You?

Yep. We don't have a type. HydraFacial addresses all skincare needs.

• FINE LINES + WRINKLES
• ELASTICITY + FIRMNESS
• EVEN TONE + VIBRANCY
• SKIN TEXTURE
• BROWN SPOTS
• OILY + CONGESTED SKIN
• ENLARGED PORES

Hydrafacial Is for Everyone.