CoolSculpting Questions and Answers
Want a slimmer you! Looking to get rid of that extra fat? Laser Duet offers coolsculpting services for clients looking to reduce stubborn fat. For more information

call us

today or

book an appointment

. Our clinic is conveniently located at

15238 W Warren Ave Ste #A, Dearborn, MI 48126

.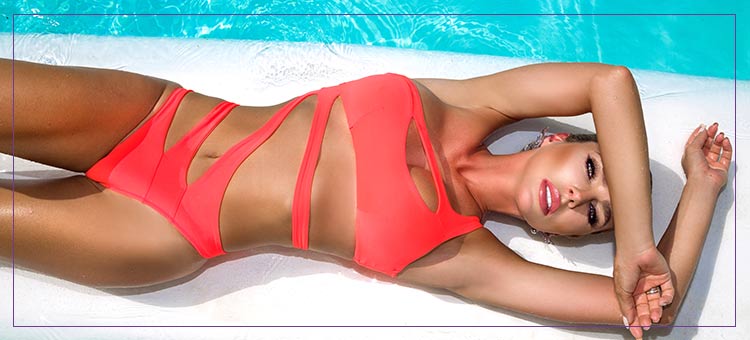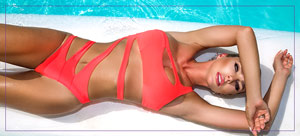 Table of Contents:
What is coolsculpting?
Who is a good candidate for coolsculpting?
Where does the fat go?
Are the results permanent?
How much does coolsculpting cost?

Countless people dream of having the ideal body, and many of these individuals have an idea of what this looks like. Despite proper diet and regular exercise, their flawless physique fails to find them, which can be inherently frustrating. With coolsculpting, individuals can now have the physique of their dreams, melting away stubborn pockets of fat that have not responded to healthy eating and long hours at the gym. This procedure uses a revolutionary technology called cryolipolysis, which freezes fat cells to permanently remove them from the body.
What is coolsculpting?


CoolSculpting is a cosmetic treatment that is designed to remove areas of fat from the body by freezing the fat cells from the targeted area. In this process, also known as cryolipolysis, CoolSculpting targets stubborn areas of fat on the body where it is more difficult to remove fat through diet and exercise alone.

Although coolsculpting is similar to liposuction, it is much safer and carries less risk because it is a noninvasive procedure, meaning it does not involve surgery, cuts, or anesthesia.
Who is a good candidate for coolsculpting?


You may be an ideal candidate for coolsculpting, if you:

• Are in Good General Health — Although coolsculpting comes with far fewer side effects than invasive procedures like liposuction, some patients may still experience mild side effects. The healthier a person is, the less likely they will be to experience side effects, such as bruising or pain.
• Are Not Pregnant or Thinking About Getting Pregnant — Pregnancy changes the body in many ways, which can alter the desired results of a coolsculpting procedure. If you are not currently pregnant, but you are considering it in the future, it may be recommended to postpone any coolsculpting treatments until after you have had children.
• Are Near Your Target Weight — CoolSculpting is not designed to target large amounts of fat, but is recommended for patients who are within 10 to 30 pounds of their target weight.
• Are Looking for a Noninvasive Alternative to Liposuction — CoolSculpting provides many benefits over surgical body contouring treatments, such as:
• Lower costs
• Quicker treatment times
• Shorter recovery period
• No surgical risks
• No need for anesthesia
Where does the fat go?


After the fat cells are frozen during a coolsculpting treatment, they are then cleaned up by the immune system and eliminated via the body through its normal waste removal processes, such as urination.
Are the results permanent?


Yes, the results of coolsculpting are permanent, insofar that the fat cells are completely eliminated, never to return. This does not mean that it is impossible to develop new fat cells, which can still accumulate due to lack of exercise and an unhealthy diet. If an individual practices a healthy lifestyle and commits to choices that are health-sustainable, the results of CoolSculpting can last a lifetime.
How much does coolsculpting cost?


Because coolsculpting is not considered a medically necessary procedure, but rather an elective procedure, the person receiving this treatment is responsible for all costs and insurance will not cover the expenses.

The cost is based on several factors:

The area of body being treated — smaller treatment areas are less expensive than larger ones
The number of areas being treated — treating multiple areas costs more than treating just one

Other factors include:

The location of the practice
The provider's pricing structure (based on experience and overhead cost)
Any follow-up appointments that are need

In most cases, only one coolsculpting treatment is needed per area. However, some people might want additional results after several months, which would require a follow-up treatment. Treatment takes a few hours or less. There is no required downtime.

If you have stubborn pockets of fat that have not responded to proper diet or exercise, come to Laser Duet in Dearborn, MI for our coolsculpting treatment! Our kind and compassionate professionals are experienced providers of coolsculpting and can help you achieve your desired physique! Call us today or book an appointment for coolsculpting, or visit our clinic conveniently located at 15238 W Warren Ave Ste #A, Dearborn, MI 48126. Our office is open six days a week: Monday to Saturday from 8:00 AM to 7:00 PM. We look forward to serving you! We serve clients from Dearborn MI, Melvindale MI, River Rouge MI, Allen Park MI, Lincoln Park MI, Dearborn Heights MI, and Ecorse MI.