Botox Injections Near Dearborn Heights, MI
Looking for Botox Near Dearborn Heights, MI Area? Our Experienced Staff at Laser Duet Med Spa Is Proud to Offer Botox Injections to Achieve a More Youthful Appearance. We Are Conveniently Located at

15238 W Warren Ave Ste #A Dearborn, MI 48126

, Only 6 Min Away From Dearborn Heights. For More Information,

Call us

or Simply Request an

Appointment Online

!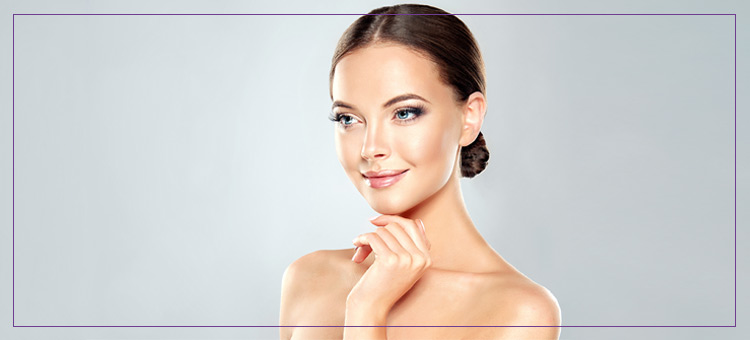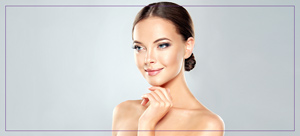 Table of Contents:
Botox – What is it?
Botox Injections – Is it right for me?
How much do botox injections cost?
Botox injections – what to expect during the procedure?
What happens after botox injections?

Botox injections are one of the most popular non-surgical, non-invasive techniques in the entire world. Millions of people have used Botox to fight wrinkles and kick aging in the gut, but you've probably asked yourself a lot of questions about it.
So we've created this Botox FAQ as a guide from our own professional experience at Laser Duet with hundreds if not thousands of Botox injections conducted for our patients here in the Dearborn & Detroit Metro area.
Botox – What is it?


Botox injections are a widely used cosmetic treatment that reduces lines and minimizes wrinkles on your face. Botox works by actually relaxing the muscles to do this since overactive muscles (as a result of aging) are what cause wrinkle lines in the first place. Therefore, Botox soothes your muscles and helps them rest, allowing for less "unwanted expressions" so to say.

From a scientific point of view, Botox injections are one particular brand name of Botulinum injections. Botulinum is the active ingredient in Botox that's also used in other brands such as Xeomin and Dysport (all do the same thing but are given different names).
Botox Injections – is it right for me?


If you're specifically looking to minimize your wrinkles and aging lines, whether it's looking to eliminate existing ones or prevent any new ones from popping up, Botox can definitely help since it's designed to do exactly that. Botox injections can be used for treating:

• Wrinkles
• Frown lines
• Forehead wrinkles
• Marionette lines
• Crow's feet
• Reducing lines & aging signs in other areas such as lips, lower face, & neck
How much do botox injections cost?


The total cost would vary on several factors such as what particular area you're treating and how many units of Botox injection you'll require. Clinics would either charge you per unit or per area. When it comes to area treated for instance, Botox injections for forehead lines may need 20-40 units and Botox injections to treat Crow's feet on the other hand may need just 10 units.

The cost per unit may range anywhere from $7 to $20 per unit. The total cost may also be per area. Some clinics charge a flat rate per area no matter how much, or how little, is needed.

Make sure you're careful though. If you see Botox really inexpensive, it may be a sign that the Botox injections are diluted with something else.

Laser Duet never ever uses any diluted substances with our Botox injections and indeed trust is a huge reason why we keep getting rave reviews all over the internet for our services.

Botox – Preparing Before Injections

Make sure you have a consultation appointment with a doctor or cosmetic health professional before you undergo any cosmetic procedures, whether Botox or otherwise. And if you're interested in Botox specifically, make sure you know the following things from your doctor or professional when you conduct that consultation:

• Go over all the details of the Botox procedure beforehand to ensure you understand everything
• Review your medical history in detail
• Understand how many Botox units will be injected and how much it will cost
Botox injections – what to expect during the procedure?


On the day you receive your Botox injections, the truth is that it'll likely be like any other day! You can compare it best to visiting the family doctor to receive a shot. In all simplicity, your Botox professional will have you sit down and then will make a series of small injections into the area treated (which would be agreed on beforehand).

After that, you leave the office and resume your day in a normal way!
What happens after botox injections?


After you receive your injections, you're able to leave the office and resume normal activities immediately. You may feel you have minor bruises or redness, but these would disappear after just an hour or two.

Now some doctors do recommend patients that receive Botox injections to avoid lying down for at least 4-5 hours afterwards. This is to prevent the Botox from accidentally leaking or spreading to other unintended areas of the face. It's also common sense to avoid any strenuous activities for the rest of the day especially any movement involving bending down or straining your muscles. These recommendation are a preventative cautionary measure and are to help you be on the safe side. You should also avoid rubbing the parts of your face that got treated for at least a couple days after receiving your Botox injections.

Results from Botox

As mentioned in the first section, Botox injections will minimize the wrinkles and aging lines on your face to give you a re-invigorated and youthful look. But remember that nothing that lasts forever!

Depending on several factors like the brand, area treated, expertise of conducting the injections, and amount of Botox injected, your results will generally last anywhere from 3 to 6 months, where you'd simply get repeats of injections to restore the results.

As far as how quickly the Botox injections would show results, you'd definitely see the full effects of your Botox injections within a week or two after you've received your injections.

In addition, keep in mind that for deeper wrinkles, they'll show improvement within those first couple weeks but they'll also actually continue gradually improving over a longer period of time

Botox Injections – Side Effects and Risks

If you receive your injections from an expert with experience, you shouldn't have any side effects really. Some patients may experience some minor redness or slight bruising on the area treated directly after receiving the injections but this shouldn't last more than a couple hours. And you can actually minimize this by putting pressure on the areas injected if there is slight bruising or swelling.

On rare occasions, some people may experience headaches right after injections. But again, these don't happen often and even if they do, they would usually subside within 24 hours.

Now, if you receive injections from an inexperienced provider, you may undergo poor injections or worse, the incorrect dosage. If this happens, the Botox units may accidentally start spreading into other unintended areas of the face and may cause drooping eyelids, a broken or crooked smile, or things of this nature. If too much is injected, you'll be left with a frozen 'dear-in-headlights' look. This is why it's absolutely vital you go where the experience and credibility is.

Call us for a FREE CONSULTATION!

If you're interested in Botox injections, our experience, credibility, and know-how have allowed us to help hundreds of patients look great and feel even better!