What Are the Benefits of Bellafill Fillers?
If you are noticing fine lines and wrinkles in the mid-to-lower region of the face, and you are looking for a safe, fast acting, and long-term result driven dermal filler, our bellafill dermal filler may be for you! For more information,

contact us

today or

book an appointment

with Laser Duet today! Our clinic is conveniently located at

15238 W Warren Ave Ste #A, Dearborn, MI 48126

.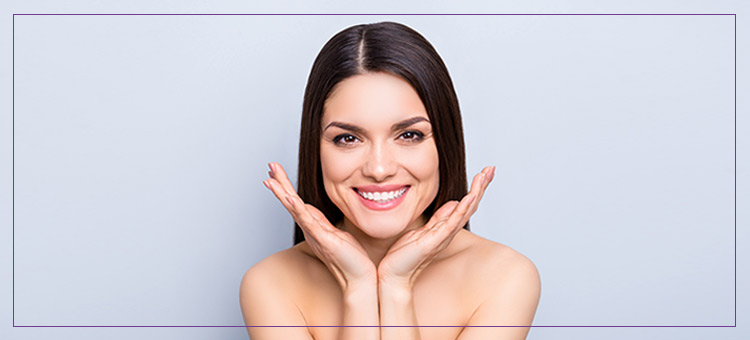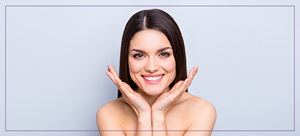 Table of Contents:
What areas can be treated with Bellafill fillers?
What can I expect during and after a Bellafill fillers treatment?
What are the benefits of Bellafill fillers?
Who is a good candidate for Bellafill fillers?

Bellafill is a medical-grade cosmetic dermal filler that is used to improve the appearance of fine lines and wrinkles found in the face. Bellafill helps to correct these and provide a more youthful appearance.
Bellafill dermal filler contains a collagen base with polymethyl methacrylate microspheres which can be used to treat many issues including moderate to severe acne scars.
What areas can be treated with Bellafill fillers?


Bellafill is an FDA-approved dermal filler for the treatment of nasolabial folds and other types of moderate to severe facial issues like acne scars. Bellafill also has a few off-label uses, Bellafill is now commonly used as a treatment for the following:

• Volumize the lips as a lip filler
• Smooth out any under-eye bags
• Smooth out moderate nose bumps and deviations
• Contour the chin and define the cheeks
• Soften and smooth deep facial wrinkles, and fine lines
• Soften and smooth sagging and wrinkled earlobes
What can I expect during and after a Bellafill fillers treatment?


Before your Bellafill dermal filler treatment, the cosmetologist will complete a medical history that will include any information on allergies, medical conditions, and other related matters that may affect or provide adverse reactions from the Bellafill treatment.

Depending on the information provided, the doctor may request a skin test to ensure you have no allergies to bovine collagen. This is due to the small amount of highly purified collagen gel that will be injected into the forearm. The cosmetologist will ask that you stay within the clinic for a duration of time to ensure there is no reaction.

Once we ensure you have no allergies to the ingredients within the Bellafill product, we will book your Bellafill appointment. Before the Bellafill appointment, the cosmetologist will mark the areas on which they will focus the treatment. The Bellafill dermal filler will then be injected into the skin in these marked areas, which will provide almost immediate results.

The syringe of Bellafill will also contain a small amount of lidocaine, this is to ensure that there is a numbing effect associated with the treatment to help with the pain.

The treatment time frame is on average of 15 to 60 minutes, this is dependent on the number of areas being treated, and how much dermal filler is needed. To see your best results, the cosmetologist may request a follow-up treatment be performed around six weeks after the initial treatment.

If you are noticing some swelling or feeling any discomfort after your Bellafill treatment, you can apply an ice pack to help.
What are the benefits of Bellafill fillers?


Bellafill provides many benefits for our patients that choose this particular dermal filler. A few of these great reasons include:

• Versatility of treatment – not only does Bellafill focus on fine lines and wrinkles, but it can also be used for other treatment options including lip filler, smoothing under-eye bags, smooths out moderate to severe bumps in the nose and so much more.
• Long-lasting results – With certain dermal fillers, you may need to have repeated appointments every certain number of months; however, with Bellafill our filler was created to last for up to 5 years without needing any maintenance injections.
• Erases acne scars – Acne scars may have followed you into your adult years from when you were a teen, if you are dealing with acne scars, Bellafill can help!
• Smooths out fine lines – the smile lines that remain long after you smile can be particularly noticeable and frustrating to see. These fine lines Bellafill specializes in smoothing out and making your appearance look much younger.
• Immediate results – One of the best things about Bellafill is it provides almost immediate results after the treatment has commenced. No more waiting days to see if the treatment worked, or if you need more treatments.
• Natural-looking – The main thing that many of our patients worry about is if the treatments will appear natural for their facial structure. The great thing about Bellafill is the results look so flawless and natural, which is due to the ingredients in the injection.
• Safe – Bellafill has been an FDA-approved cosmetic injectable since 2015, this means that Bellafill dermal filler has passed scientific treatment testing to verify the safety of the product.
Who is a good candidate for Bellafill fillers?


The best candidates for Bellafill cosmetic injectable fillers include:

• You have hollow-looking cheeks
• Notice deep wrinkles, fine lines, and folds in the mid-to-lower facial region
• Bags under the eyes
• Noticeable nasolabial folds or marionette lines

Interested in dermal fillers? Contact us today! For more information, call us or schedule an appointment online. We are conveniently located at 15238 W Warren Ave Ste #A Dearborn, MI 48126. We serve clients from Dearborn MI, Melvindale MI, River Rouge MI, Allen Park MI, Lincoln Park MI, Dearborn Heights MI, and Ecorse MI.