AquaGold FineTouch Injections Specialist in Dearborn, MI
At Laser Duet, our trained professionals offer AquaGold FineTouch. These injections provide you with many benefits such as improved skin texture, reduced pore size, and a subtle glow. For more information

contact us

today or schedule an

appointment online

. We are conveniently located at 

15238 W Warren Ave Ste #A Dearborn, MI 48126

.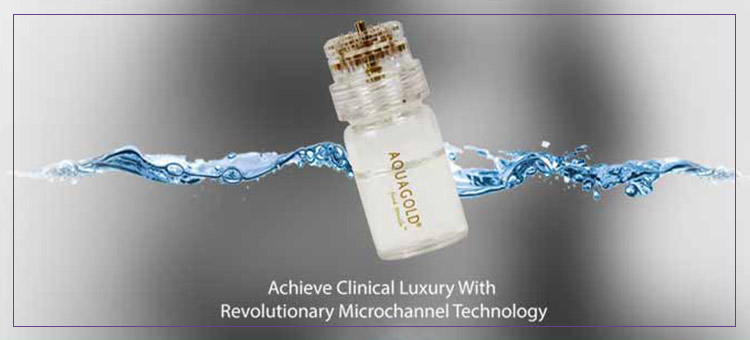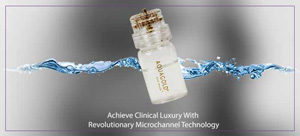 Table of Contents:
What is AquaGold FineTouch?
How long does AquaGold facial last?
Is AquaGold facial safe?
What areas are done with AquaGold?

AquaGold FineTouch is a 24-karat gold-plated microneedling system that can deliver a wide variety of different substances to the skin, most commonly dermal fillers and botox. The amount of product used is significantly lower when compared with traditional injections. With the use of botox, this produces a much more natural look and movement, as the botulinum toxin does not freeze the muscles, but provides a relaxed, smoother and glowing skin tone.
What is AquaGold FineTouch?


This revolutionary technology takes microneedling to the next level. The 24-karat gold-plated microneedling system creates tiny channels in the skin, each one thinner than a human hair. To plump, firm, and smooth skin, or to trigger skin regeneration, bioactive compounds are delivered within the layers. The extremely tiny needles deliver the bioactive substance, such as botox, at a consistent depth and can cover a large surface area.

As collagen and elastin breakdown, facial skin takes on a dry, rough and aged look. The AquaGold FineTouch system uses tiny 24-karat hollow gold needles that deliver dermal fillers, botox or nutrients in the layers of the skin.

To boost hydration, tighten pore size, smooth and soften visible acne scars, tiny quantities of skin-rejuvenating products are delivered under the skin. The goal of microneedling is to puncture the skin and trigger a healing response. Conversely, the purpose of the AquaGold FineTouch treatment is to deliver treatment products directly into the facial skin through micro channels. Instead of injecting Botox or a dermal filler with a syringe, the product can be smoothly and evenly administered with the AquaGold FineTouch system for a superior result.
How long does AquaGold facial last?


As with any treatment, results will vary from person to person based on a number of factors. However, most patients see great results from just one treatment, with results that last up to six months. Occasionally, when skin is very dry and wrinkled, two treatments may be recommended.
Is AquaGold facial safe?


Yes, AquaGold is a safe facial treatment. However, the same general warnings still apply: anyone who is pregnant or breastfeeding should not get microfusion, as botox and fillers are not recommended. As some of the antioxidant treatments without botox/filler may be safe, it is important to talk to your provider.
What areas are done with AquaGold?


AquaGold is commonly performed on the face, hands, neck and chest. Areas that have a lot more exposure to sun, especially if outdoors often, may require more treatment and care than the other areas that are less exposed. Common areas that are treated with AquaGold include:

• Face
• Around the mouth
• Around the eyes
• Forehead
• Hands
• Neck
• Chest

These areas typically require more care because they are usually unprotected and exposed. In fact, regardless of what clothes are worn, these areas are much more susceptible to age spots and sun damage discoloration.

If you or someone you know is looking to improve their aesthetics with state-of-the-art technology, come to Laser Duet today! Our kind and compassionate professionals are experienced in AquaGold FineTouch injections and can provide you with incredibly natural results and an amazing glow. For more information on our AquaGold FineTouch treatments and how they can benefit you, call our office and get in touch with a member of our specialist team. To book an appointment with our AquaGold FineTouch specialist, visit our website or speak with us over the phone today. For more information, contact us or schedule an appointment online. We are conveniently located at 15238 W Warren Ave Ste #A Dearborn, MI 48126. We serve clients from Dearborn MI, Melvindale MI, River Rouge MI, Allen Park MI, Lincoln Park MI, Dearborn Heights MI, Ecorse MI, and surrounding areas!